Web Design Failure as Part of the Learning Process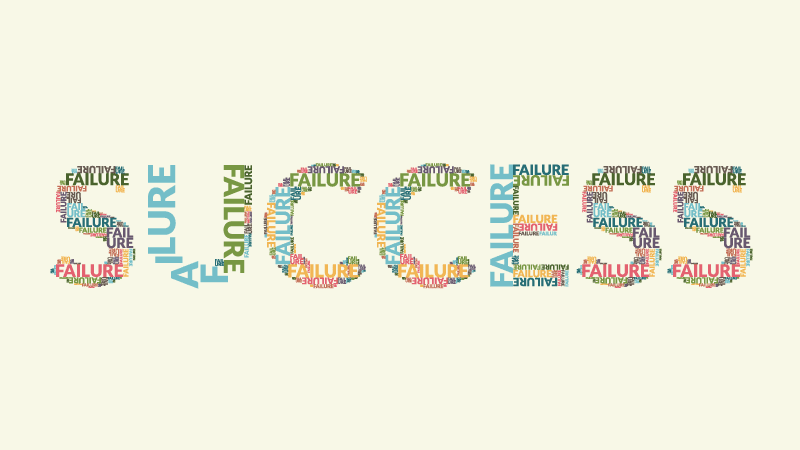 No web designer is perfect, and failure is often an essential part of the creative process. You can have the biggest budget in the world for a site, but sometimes things go horribly wrong. Instead of stressing yourself out over a web design that simply doesn't work, do a postmortem and determine how the design went wrong, and what you can do in the future to avoid similar problems.
Identifying the Issues
Look over your design and make a complete list of what went wrong. If you created the site for a client, include the client feedback as part of the constructive criticism process. Don't leave any problem unturned, even minor ones. None of these issues indicate a failing as a web designer, simply that these elements didn't work together cohesively in this design. Identifying issues within your web design is an important skill, as it allows you to develop awareness of problems within your design before it results in a complete trashing of what you're working on.
Finding the Solutions
Note how you would correct each problem individually. Once you look through the line items, make notes on the design as a whole. What would you change if you fixed all of the individual problems so the entire design comes together? Go through the problem solving process as thoroughly as possible. If you can't think of a solution for a particular issue, think of ways you could change the design so that element isn't problematic at all. Sometimes it's as simple as removing elements that aren't working to fix problems instead of shoehorning them in.
Applying the Knowledge
You've identified the problems and crafted solutions to fix the problems. If you have the time to get design practice in, utilize these solutions on the existing design. If you don't have the time, look through your future design projects to see if you identify any repeats of the issues that you had with this design. When you have first hand experience with a problem, it's easier to identify the early signs so you avoid it ever happening again in your work.