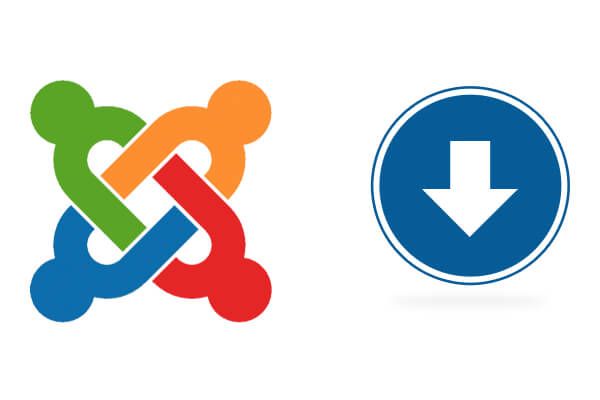 OSDownloads is a great way to store and share files in Joomla. It also allows you to build email lists. You can request email addresses and other details from visitors before they can download your file. This email collection feature of OSDownloads is what you see when you download any free extension here at Joomlashack.
You can also connect OSDownloads to newsletter services so you can send emails to those visitors. OSDownloads supported Mailchimp and Constant Contact. Now it also supports AcyMailing, the Joomla newsletter extension.
In this post, I'll show you how the new OSDownloads Pro and AcyMailing integration works.
This integration allows you to easily build an email list in AcyMailing component. You can offer a file for a free download in exchange for an email address.
You start this process by creating a new email list in AcyMailing. In the example below, I've created a list called "Joomla 3 Explained",

Next, you move to OSDownloads Pro. Go to Components > OSDownloads > Options.
Click the "Mailing Lists" tab. Here you can enable the integration with AcyMailing:

Now go to edit the file download you are offering. In this example, my file is "Joomla 3 Explained PDF".
Choose the email list you have created.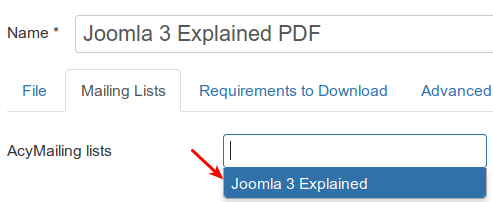 At this point, your OSDownloads Pro integration with AcyMailing is complete.
To test it, visit your file download page on the frontend of your site.
At the file download page, click the "Download" button.
OSDownloads Pro will display the "Before download..." form. It prompts you to enter an email address in exchange for the file:

Enter an email address and click the "Continue..." link. AcyMailing will automatically add your email address to the email list you selected for this file:

More OSDownloads Documentation
What's Next?
Save $1000's when you sign up to the Everything Club today! You' ll get access to all our extensions, templates, and Joomla training.