I'm delighted to say that OSDownloads is now available for Joomla 4.
OSDownloads is the easiest way to add downloads to Joomla.
OSDownloads gives you a flexible and reliable Joomla downloads directory. You can upload files from your computer, or share them from remote services such as Dropbox, Box.com, Google Drive and Amazon.
OSDownloads also integrates directly to MailChimp and Constant Contact so you can collect emails in exchange for downloads. You can use OSDownloads to increase the number of your newsletter subscribers - that's the secret to our growth here at Joomlashack.
The Pro version of OSDownloads comes with over a dozen extra features including email validation, requesting Tweets or Facebook Likes for downloads, publishing dates for downloads, integration with Joomla articles and much more!
Users of both OSDownloads Free and Pro can try the extension on Joomla 4 now.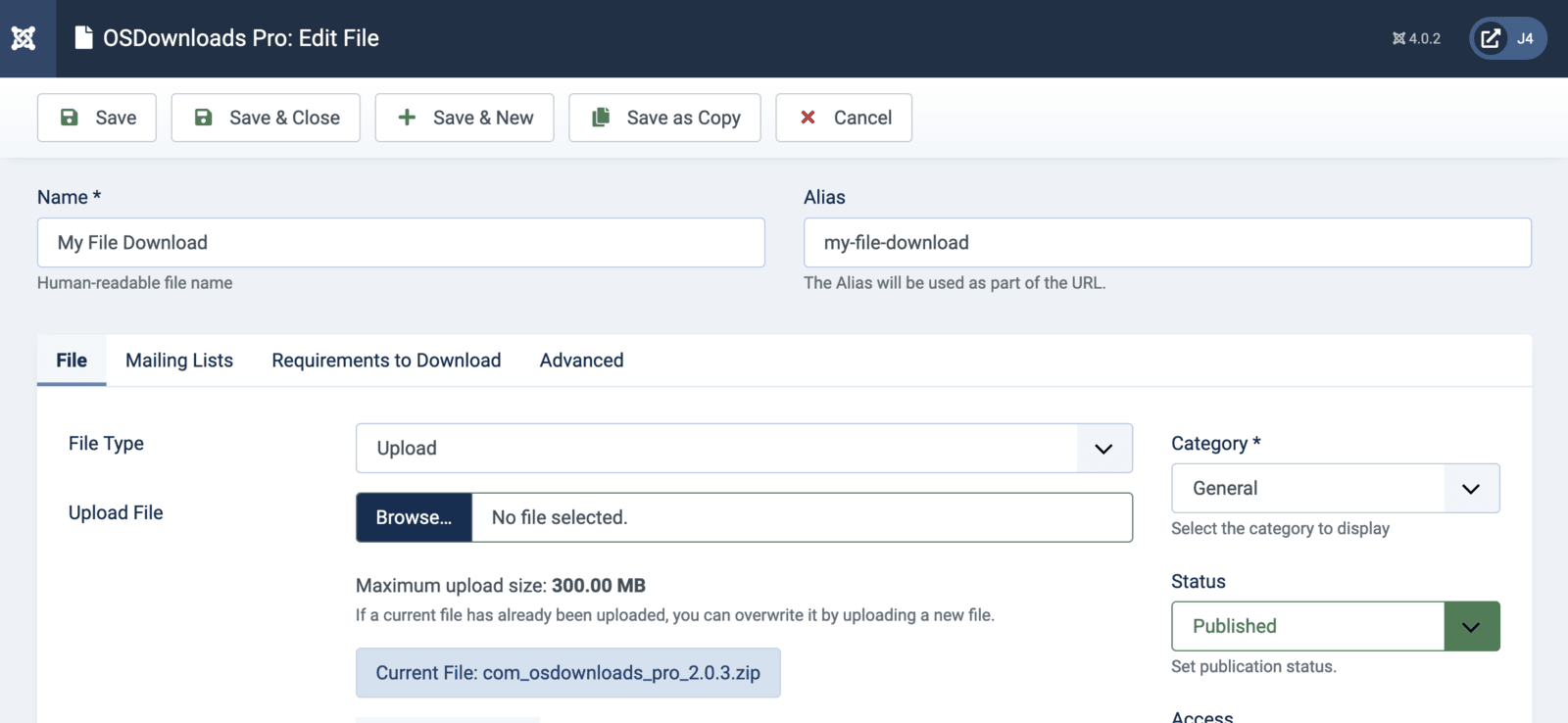 All of the OSDownloads features you used in Joomla 3 are part of the Joomla 4 product.
Our goal is to provide you with the smoothest possible upgrade path to Joomla 4.
Because of this, we are not using Joomla 4 as an opportunity to make big changes. In fact, it's the exact opposite. We want you to update your sites to Joomla 4 and see minimal changes. OSDownloads on Joomla 4 should look as close as possible to OSDownloads on Joomla 3.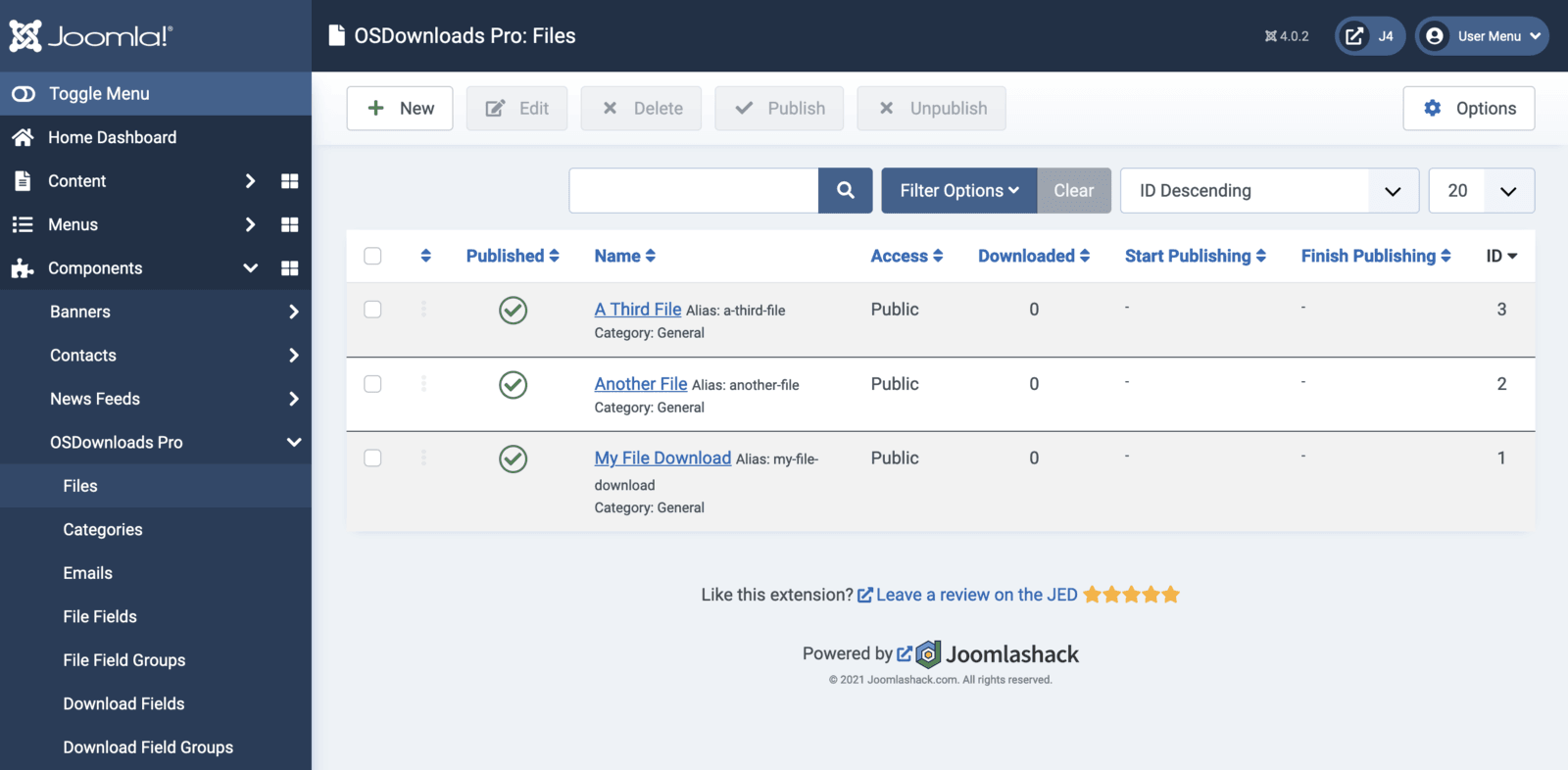 ---
A Note on Joomla 4
We talked about our Joomla 4 recommendation in this blog post.
Our advice is to wait a couple of months before migrating to Joomla 4. The first release of any software platform always has more bugs than an average release. Another part of our company does WordPress work, and we always have the same recommendation for WordPress users too: let other people find the release-day bugs.
If you have an existing Joomla 3 site, you can safely wait before updating your site. There's no urgency. Move to Joomla 3.10 and plan your upgrade for later. Both Joomlashack and the Joomla team will be supporting Joomla 3 for a long time to come.