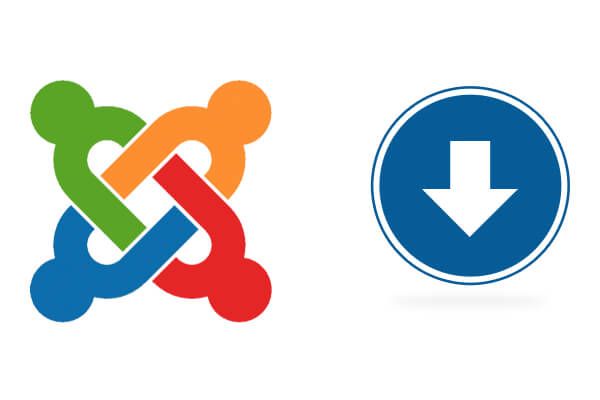 We just released OSDownloads Pro version 1.10.0.
This release introduces a new feature: custom file fields.
In this blog post, you will take a look at how custom file fields work.
If you are new to the concept of custom fields in Joomla, please read our post "How to Use Joomla Custom Fields".
Starting from OSDownloads Pro 1.10.0, you can add custom fields to a file. This will help you display more details about the file, in addition to its title and description.
Let's use downloadable books for example. You may want to include details like these:
Number of pages in the PDF
Publication date
Last update date
Available formats
ISBN number.
To achieve this goal, you first need to create a file field group.
Go to OSDownloads > File Field Groups and click New
Create a Field Field Group called Book Details
Click File Fields
Create fields and add them to the Book Details group.
When you're done, your OSDownloads Pro: Fields page will look like the image below:
In the image above, you can see the following five custom file fields:
PDF Pages, text field.
Release Date, calendar field.
Update Date, calendar field.
Formats, text field.
ISBN, text field.
Now, when you start creating a new file, you will see the Book Details tab with these five custom fields for you to fill in: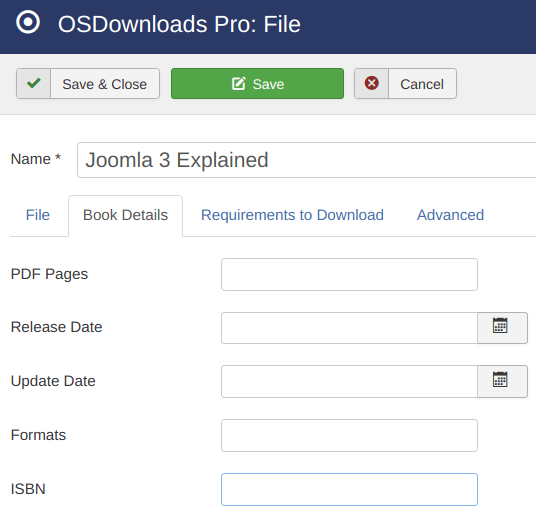 Once you fill in the custom fields, check the front end of your site. Your fields will now display your book file additional information: