Over the last few years, we've been adopting extensions here at Joomlashack.
These extensions include Tabs and Sliders, JCal Pro, jInbound, Shack Forms, Shack Toolbox and Shack Open Graph amongst others. These are powerful and mature extensions that users love.
Joomlashack users have given us many suggestions for other extensions to adopt. One idea has been suggested far more than any other: User Article Manager. You can see some of the suggestions in the comments on this post about User Article Manager. Thanks in particular to Joe Sonne for repeatedly encouraging us.
User Article Manager was really popular in early Joomla versions. It allowed you to accept articles from the frontend of your site. It also allowed writers to manage their articles without logging into the Joomla admin.
Today, we're delighted to announced "Shack Article Manager". This is User Article Manager, but fully-updated for Joomla 3.9. This will be a Pro extension here at Joomlashack.
Update: Shack Article Manager is now live.
---
How to Use Shack Article Manager
After installing the extension, the key step is to create a menu link to Shack Article Manager.
For the "Menu Item Type", choose "Shack Article Manager".
Notice all the tabs for this menu link? Shack Article Manager has dozens of different options for your frontend article management:

On the frontend of the site, visitors will be able to click this menu link and see the main Shack Article Manager screen. If you allow them, they can click "New article" and create content directly from the frontend of the site.

Here's a view of Shack Article Manager screen as an administrator sees it. They have full access to all the articles on the site: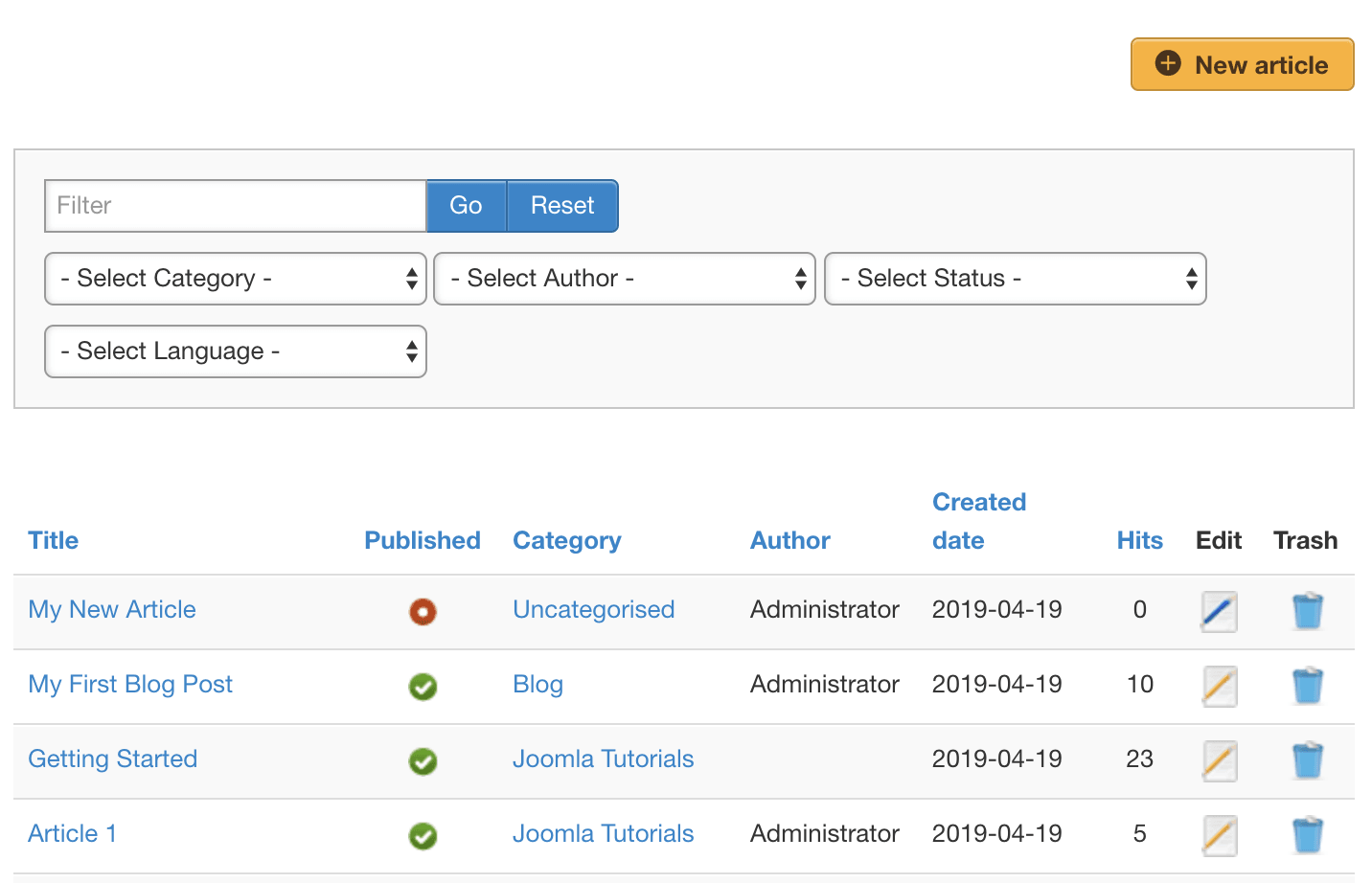 ---
Options for Shack Article Manager
Shack Article Manager is highly configurable. For example, you can allow users to add content in any category, or you can restrict them to a single category: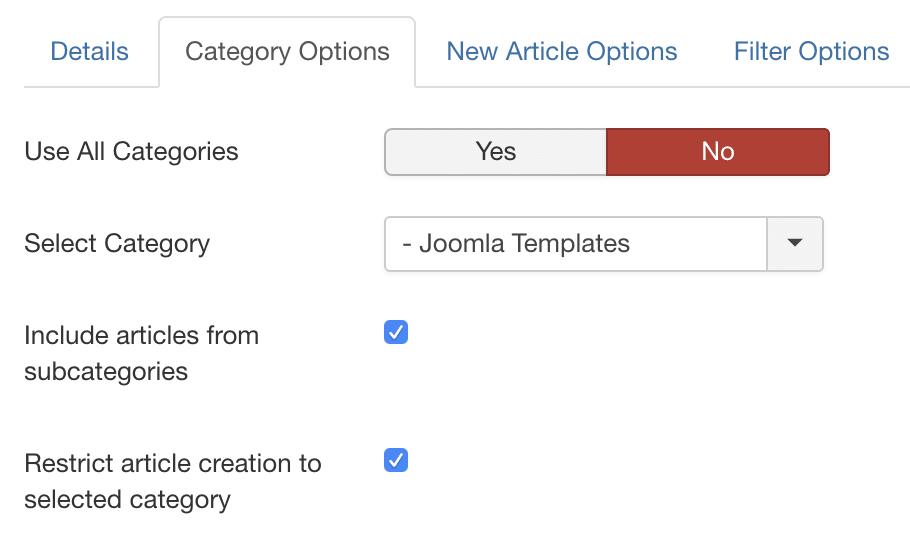 You can fully customize the frontend display of Shack Article Manager. Each element of the display can be shown or hidden, depending on your needs: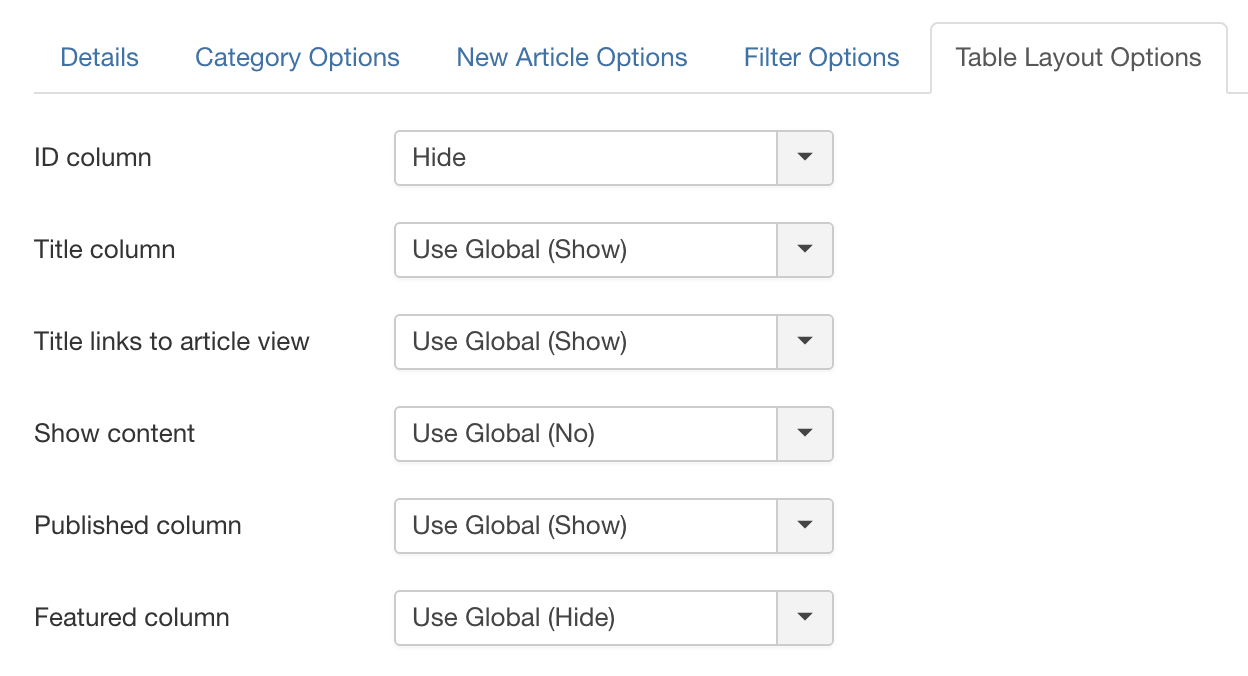 Shack Article Manager also has permissions that are easy to apply. You can decide if users can publish, feature, trash, view, or edit their published articles.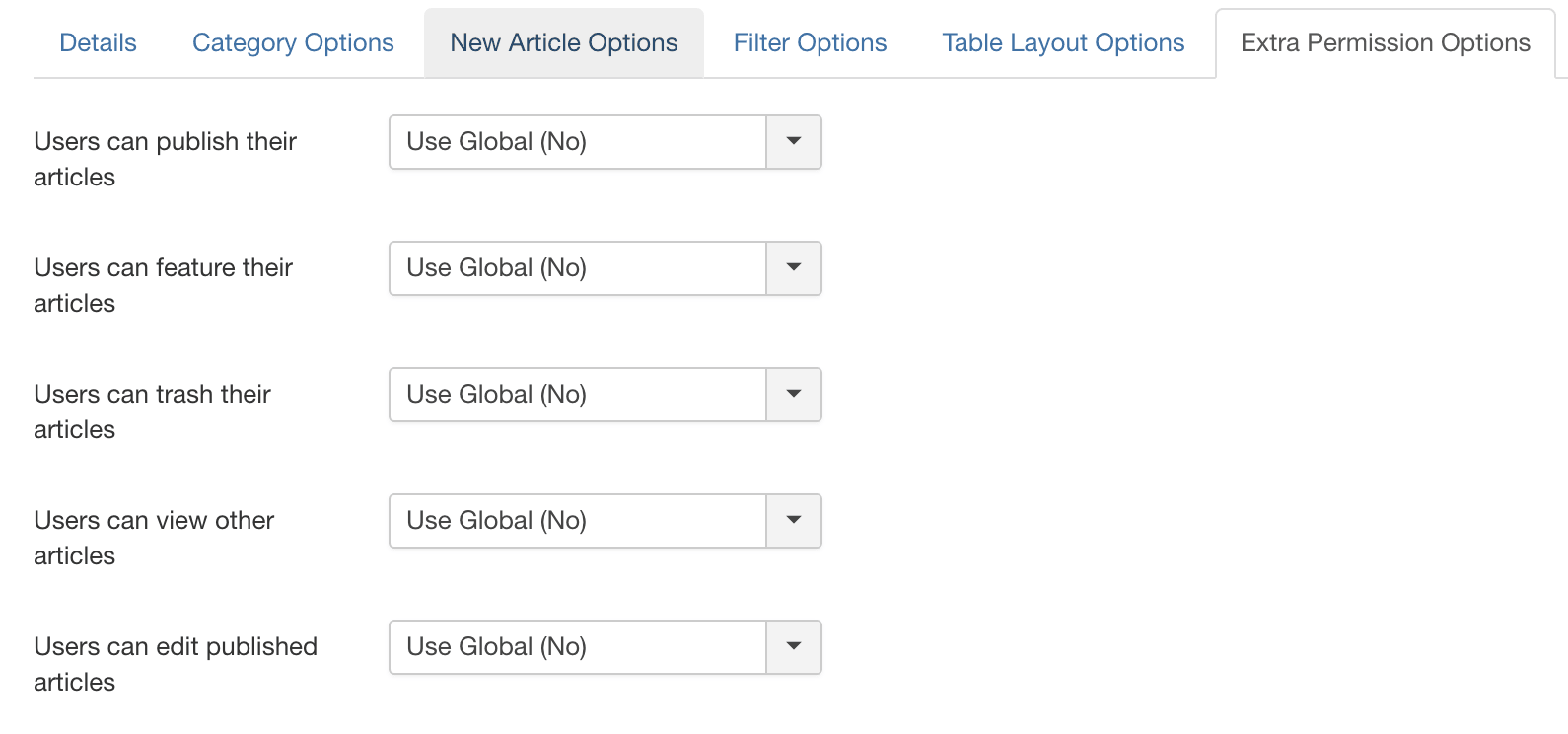 ---
Translations available
Shack Article Manager is able to use the translations created by previous User Article Manager users:
Français - Marc Bénita, Michel Cercueil, G. Costes
Deutsch - Jojo Murer
Español - Marcos J. Diep Italiano - Luca Ratti (frontend)
Русский язык - Vladimir, JanRUmoN Team
Nederlands - Daniel van Keulen
Dansk - Jakob Dalsgaard (frontend)
Język Polski - Leszek Boroch
Norsk (Bokmål) - Goran Aasen
Português (Brasil) - Bernd R
简体及正體 - Xiaogang Zhang
فارسی - Abdulhalim Pourdaryaei
العربية (Unitag) - Maad Saad (frontend)
български език - Stefan Stefanov
Svenska - Mats Arvendal, Stefan Lewitas (frontend)
ελληνικά - Nicholas Antimisiaris
Suomi - kalamies.com
Română - Mystic Angel
---
Video guide to Shack Article Manager
---