We're delighted to release Shack Analytics for Joomlashack users.
Shack Analytics is a single extension to manage all the analytics code on your sites.
Joomla site owners often have scripts such as Google Analytics, Adwords, Clicky, Facebook, MailChimp, and other sites. But those scripts are always hidden away inside random modules, plugins or template files.
Shack Analytics allows you to see all your analytics on a single screen. This is the same philosophy that inspired OSMeta. We want to make life easier for you by gathering everything in one easy-to-find location.
Shack Analytics makes it easy to assign analytics to your whole site, but you can also choose specific pages or menu links. This means that Shack Analytics is excellent for targeting specific landing pages or "Thank You" screens.
This extension is a combination of several previous extensions including "PixAnalytics", "PixTracker" and "PixCookies Restrict". These extensions were part of our adoption of PixPro's extensions.
---
All your analytics providers in one place
Shack Analytics allows you to manage the code from all your analytics providers such as AdSense, Facebook, MailChimp and more. All your analytics in one place!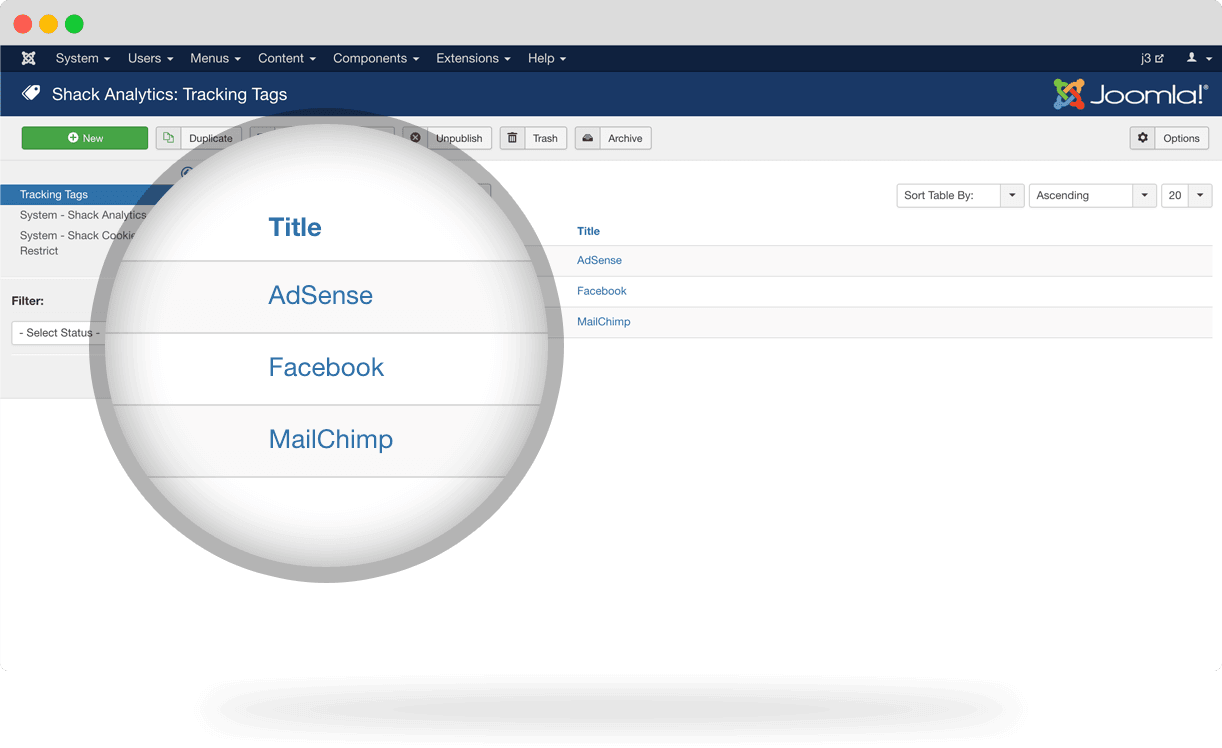 ---
Fast and easy Google Analytics integration
Shack Analytics loads your Google Analytics code on every page of your website. The only thing you need to start collecting statistics is your Google Analytics ID.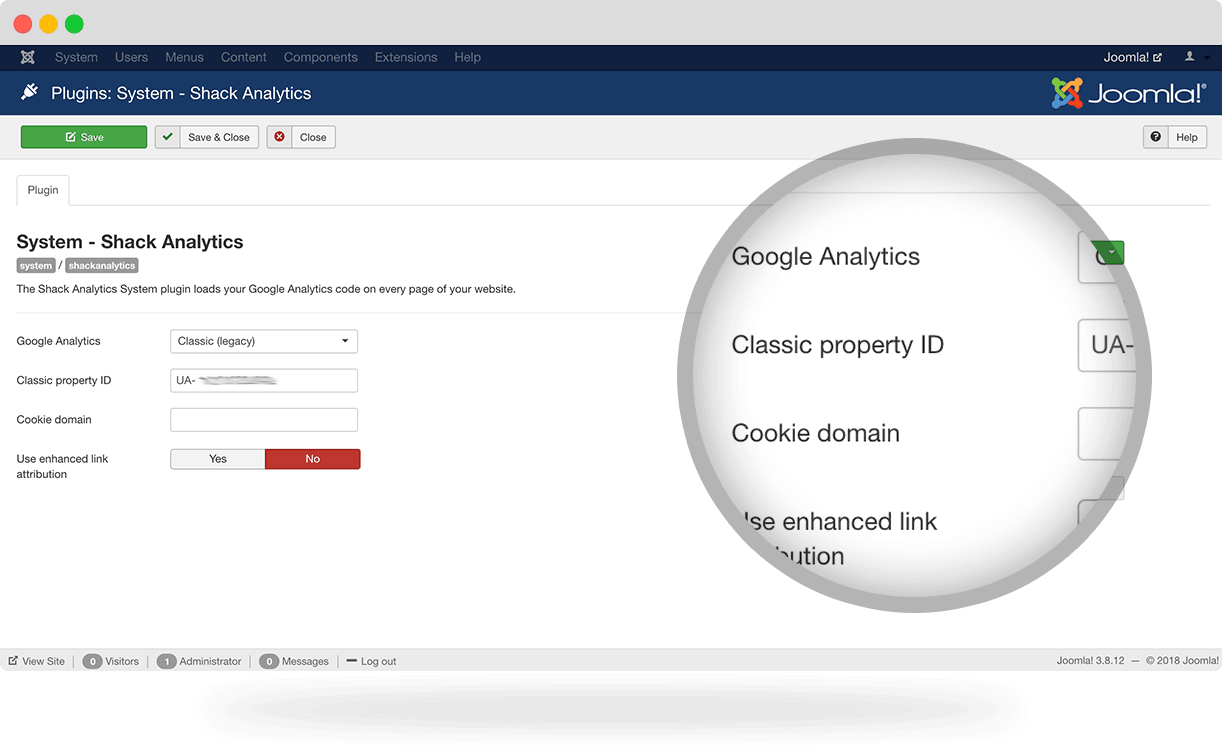 ---
Add analytics to pages and menu links
Shack Analytics allows you to place analytics code on every page of your site, but also on specific menu items and articles. This makes it simple to target landing pages or "Thank You pages".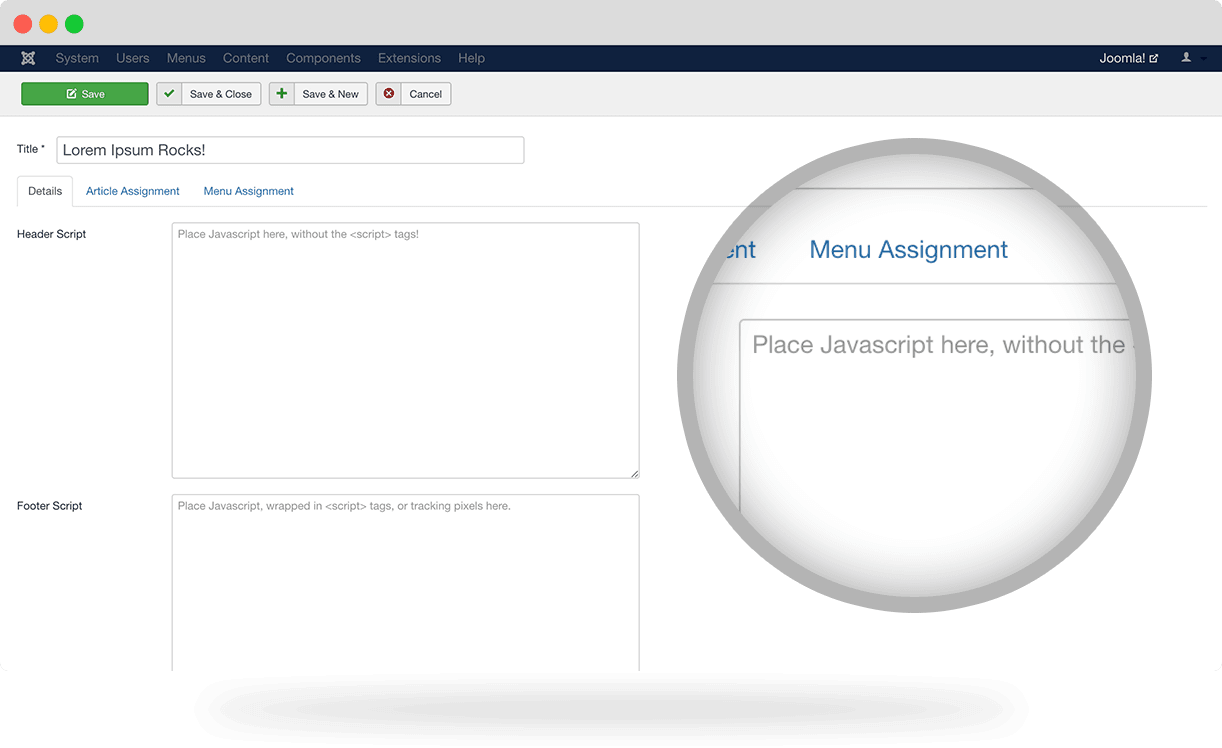 ---
Cookie restriction made easy
If you want to be GDPR-compliant, Shack Analytics allows your users to opt out of tracking. If they opt-out, Shack Analytics will automatically prevent all tracking cookies from being saved on the visitor's device.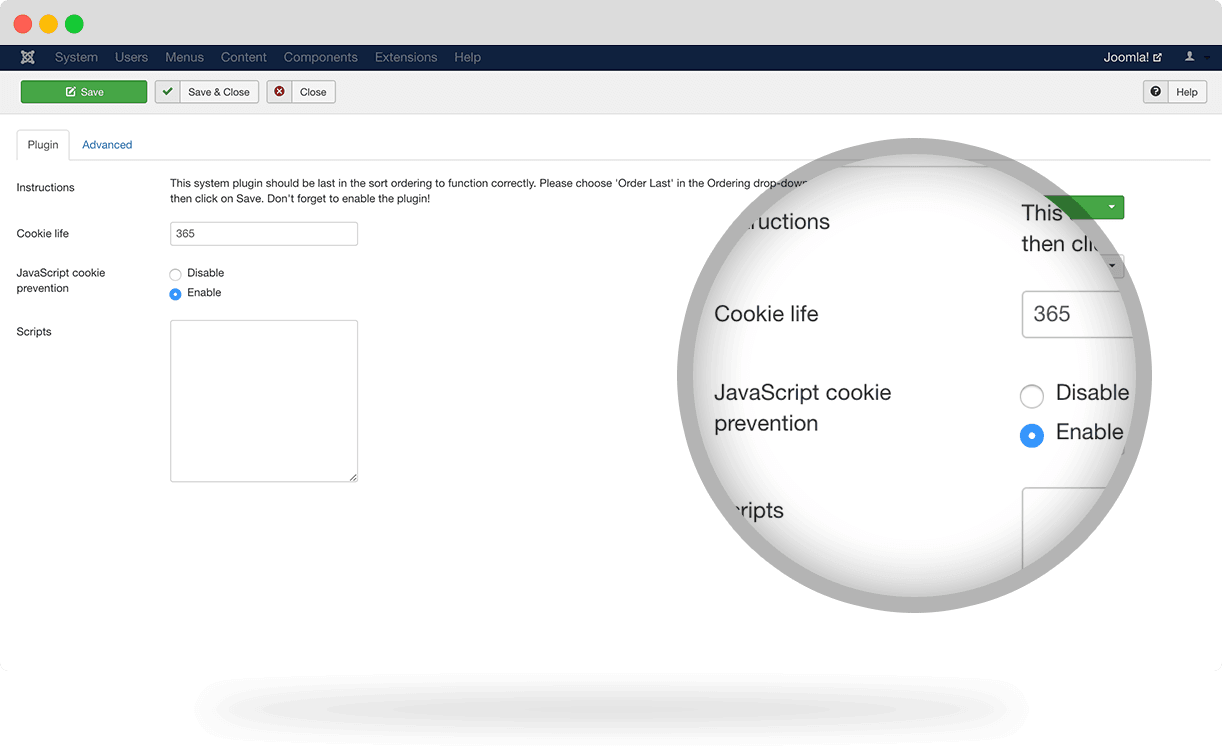 ---
Allow visitors to accept or deny cookies
Using a Shack Analytics module, you can give your visitors the chance to agree to accept or deny cookie tracking on your site.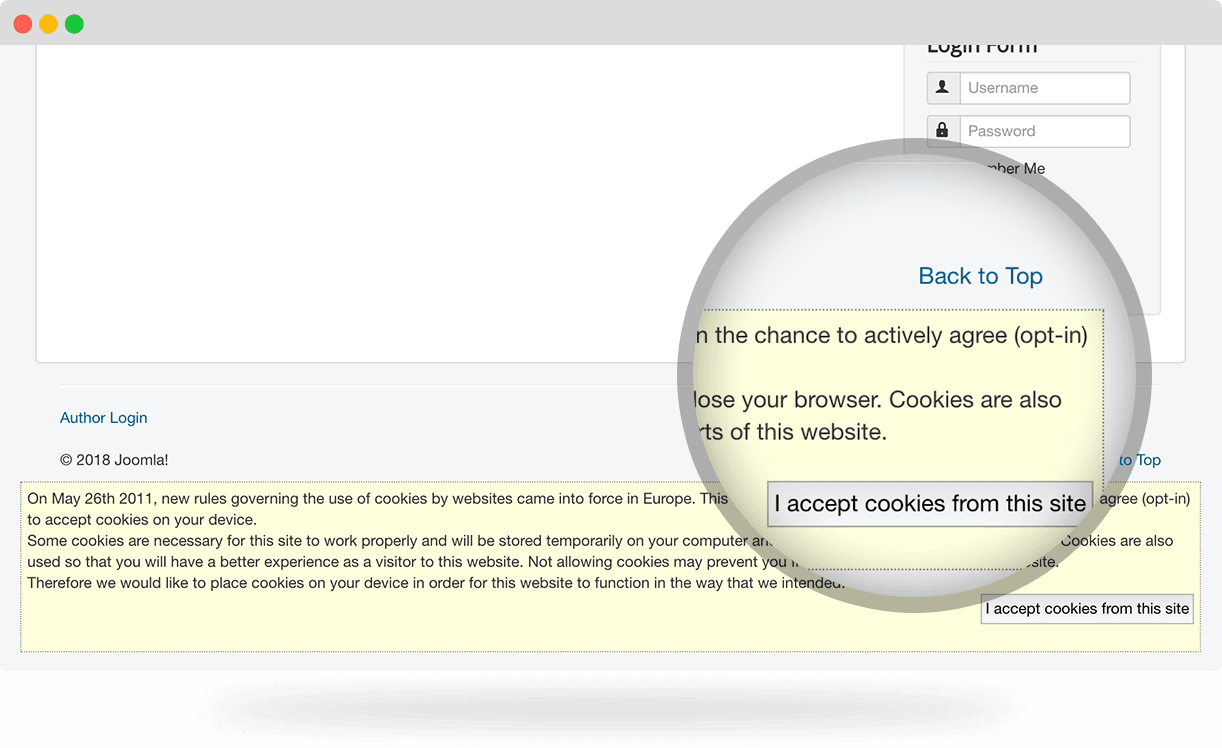 What's Next?
Save $1,000's when you sign up to Joomlashack's Everything Club.
You will get access to all our 32 extensions, and legendary support!