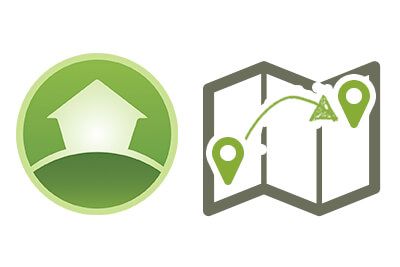 In April 2016, the OSTraining team took over Joomlashack. This site was still running, but it needed an injection of fresh energy after 11 years.
So, we planned a 2016 roadmap to bring new life back to Joomlashack.
I'm delighted to say that almost all the items on the 2016 roadmap have now been completed:
Progress on the 2016 Roadmap
Templates: Joomlashack is releasing templates again, plus, all current templates are updated to the latest version of the Wright Framework. About half-a-dozen templates are still waiting for a design refresh.
Extensions: Joomlashack now has nearly 20 extensions. These include some of the most popular extensions in Joomla: OSMap, JCal Pro, OSYouTube and more. We've also just released a brand-new LMS called OSCampus.
Training: Joomlashack University is thriving. Do you want to become a Joomla developer? You'll find a whole series of classes on developing Joomla extensions.
Joomla only: Joomlashack is now Joomla-only. We love the web in general and our team covers many different platforms at OSTraining.com. But at Joomlashack, it's in the name: this is a Joomla site.
So now that the tasks on the first roadmap are almost finished, what comes next?
Joomlashack extensions
Extensions are now a larger part of our business than templates, so they will be a heavy focus in 2017.
All Joomlashack extensions will get updates. Here are 5 of the biggest planned changes: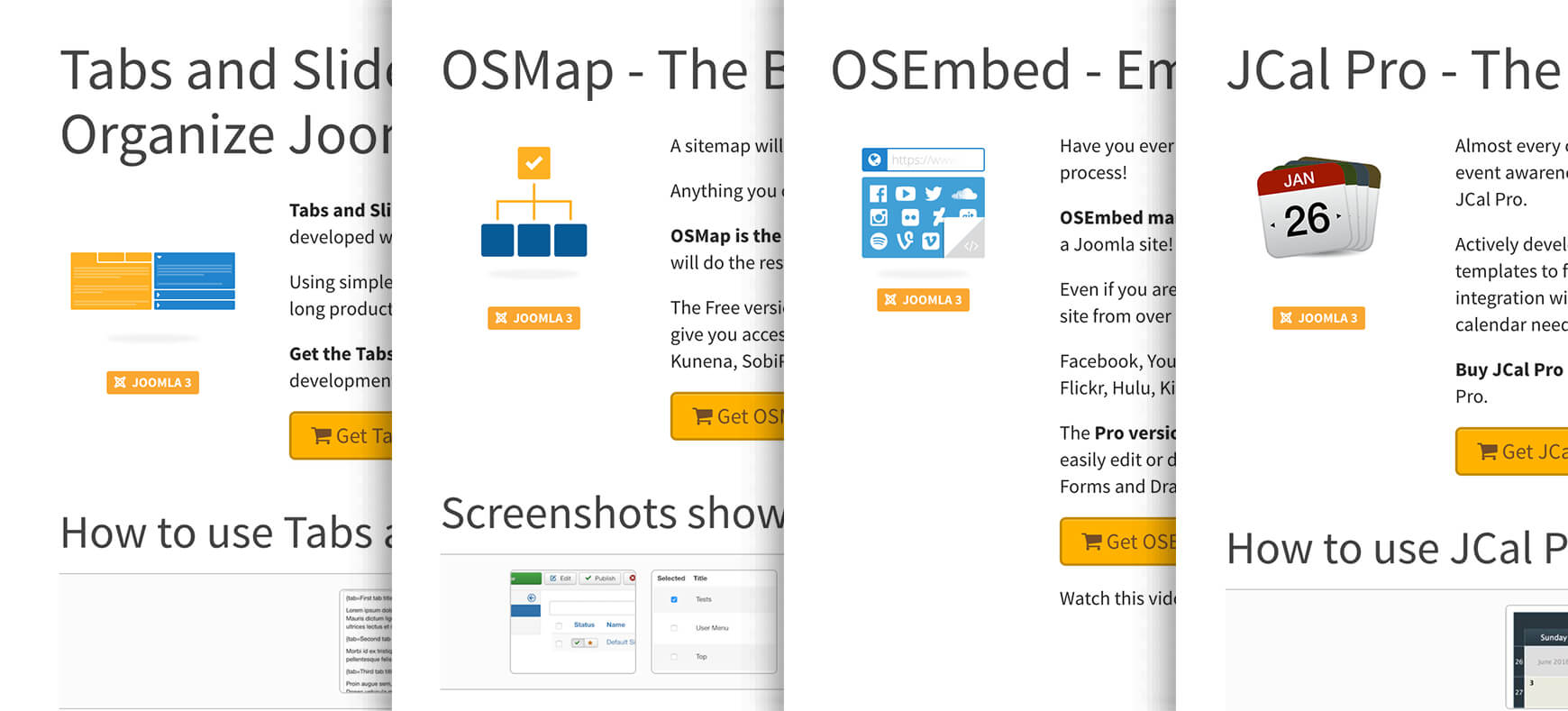 Joomlashack templates
We're going to double-down on simplicity. If you love great design with straightforward code, you'll love what's coming from Joomlashack.
Yes, there are some very cool things being done by the likes of YooTheme and Rockettheme. We're impressed by their work and sometimes use it ourselves. But Joomlashack is going in a different direction. Instead of large frameworks with many moving pieces, we're focusing on those of you who enjoy simple, lightweight templates.
Check out the Wright Framework, which is used for all Joomlashack templates. Wright is the key to making lightweight templates:
It's based on Bootstrap, the native CSS and Javascript framework for Joomla.
Wright includes the most important features; not 1,000s of settings that are rarely used.
Design customizations are easy; just use a custom.css file.
PHP customizations are easy; just use custom.php.
Wright is only 1.5 MB in size.
In the next few weeks, there will be updates to the Civic, Alasse, Novitas, Unlimited, Voyage, Wylia, and Tripod templates. After, you'll start to see more brand-new designs from Joomlashack in 2017.
Joomlashack training
Joomlashack University will continue to grow. After "How to Build Joomla Plugins" and "How to Build Joomla Modules" classes, you'll see several classes on building components.
Thank you!
There are other major and positive surprises waiting in the wings, so stay tuned for a great 2017.
Many thanks for being a Joomlashack customer. Joomlashack has served over 1 million people during 11 years in business. We plan to honor that tradition and keep Joomlashack full of life.
The Shack really is back!