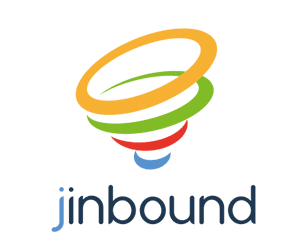 Our jInbound Joomla extension is the best tool to instantly start marketing your products or services with Inbound Marketing.
Set a marketing goal, create a campaign, build a landing page for the campaign, and schedule a few automatic emails to convert the campaign leads into customers. That's all.
Are these terms new to you? Watch our best 8 videos to learn with lovely Shannon what Inbound Marketing is and how each of these terms fits into the whole IM picture.
Video #1. Overview & Inbound Marketing Flow
Start your Inbound Marketing education with this introduction.
In this video you will learn:
An overview of Inbound Marketing.
A description of how users move through the sales funnel.
The meaning and purpose of Inbound Flow.
The basic Inbound Marketing terminology.
Video #2. Lead Stages
The goal of Inbound Marketing is to funnel leads into your sales process.
In this video you will learn:
The different lead stages, TOFU, MOFU, and BOFU.
Why we classify leads in these different stages.
The different types of content used at different stages.
When and why leads become qualified for further activities.
Video #3. Buyer Personas
Buyer Personas are a critical tool when planning your Inbound Marketing campaign.
In this video you will learn:
The importance of Buyer Personas.
How to create Buyer Personas.
Where to find information to help build Buyer Personas.
Video #4. Landing Pages
Landing Pages are important in Inbound Marketing. They separate the casual guest on your website from a potential lead.
In this video you will learn:
Best practices for designing a high-converting landing page.
What content to collect when leads convert on a landing page form.
Best practices for designing Thank You pages.
Video #5. Calls to Action
A call-to-action is used to catch the interest of your site visitor and direct them to a Landing page.
There they will hopefully express interest in your offer and enter the lead funnel.
In this video you will learn:
Design best practices for a call-to-action.
When and where to use calls-to-action on your Joomla website.
Absolute non-negotiables for calls-to-action.
Video #6. Automated Lead Nurturing Emails
Automated lead nurturing emails are required to move a lead through the funnel process.
In this video you will learn:
Content best practices for a lead nurturing email.
Design tips for increasing email open rates and lead engagement.
Considerations for email scheduling.
Video #7. Blogging 101
Blogging is an important way to attract visitors, earn trust, and add leads to your funnel.
In this video you will learn:
How to plan your blog schedule.
How to write your blogs.
How to promote your blogs.
Video #8. Calls to Action in Joomla
Joomla is a powerful content management system with a flexible template system.
It allows you to place calls to action in a variety of locations.
In this video you will learn:
Best practices for calls-to-action design in Joomla.
How to use Joomla modules to place your calls-to-action.
How to place a unique call-to-action below a blog post.
Additional Reading
What's Next
Save over $150 when you sign up for the Everything Club today! You will get access to jInbound as well as all our other 26 extensions, 20 beautiful templates, over 500 easy to follow training videos and two bestselling Joomla books.