Shack Article Layouts is the newest extension available at Joomlashack.
It launched in May and allows you to display your articles in many attractive layouts. As we update our templates for Joomla 4, Shack Article Layouts is going to take pride of place. We're doing that because it's easy-to-use and is also ideally suited for homepages, landing pages, blogs, and much more.
Rod Martin and the team at OSTraining were kind enough to create a video introducing the features of Shack Article Layouts:
Video guide to Shack Article Layouts
If you like this video, check out OSTraining's other Joomla videos in the OSTips series on YouTube. This includes videos on Shack Article Manager, Tabs and Sliders, and Shack Toolbox.
---
More on Shack Article Layouts
This extension gives you the freedom to choose how to display your articles, as well as what to display from the articles. You can display images from articles, some or part of the article's content, links, and read more buttons included in the article, or authors, dates, and so much more. Additionally, you can pick from several stylish layouts and organize the number of columns and rows to fit your needs.
Here's an example of the Cover options in Shack Article Layouts: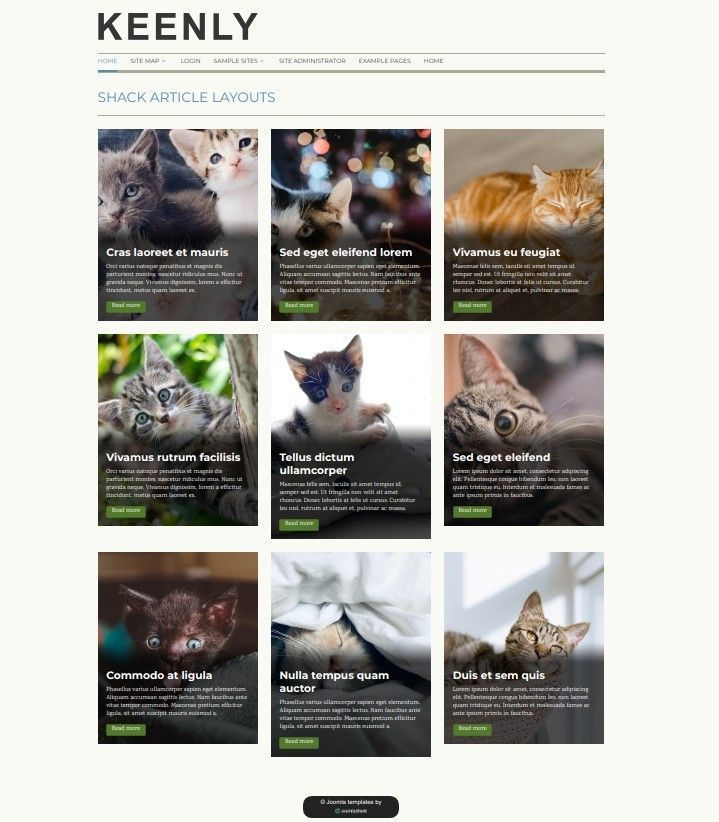 Here's an example of the Magazine option in Shack Article Layouts: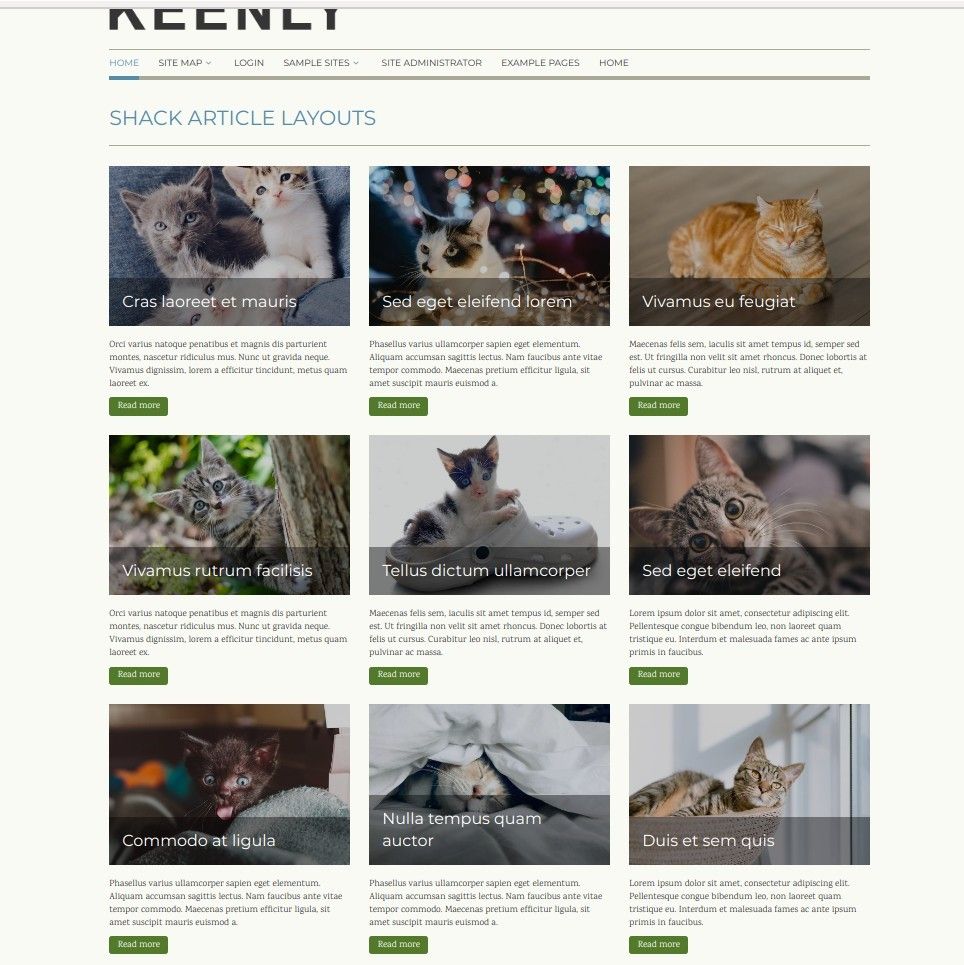 ---
Get Shack Article Layouts
Click here to get "Shack Article Layouts", or click here to join the Everything Club.