Shack Article Manager is one of the new extensions we released at Joomlashack in 2020.
Shack Article Manager is perfect for sites that don't want to allow users into the Joomla administrator area. You can allow users to write, edit, publish and manage articles from the frontend of Joomla sites.
I say this extension is "new", but the base of Shack Article Manager has been around since Joomla 1.5. The original version was called "User Article Manager" and it was really popular in early Joomla versions. Because so many Joomlashack users asked us to adopt this extension, we eventually agreed to take it onboard at Joomlashack.
Rod Martin and the team at OSTraining were kind enough to create a video introducing the features of Shack Article Manager.
If you like this video, check out OSTraining's other Joomla videos in the OSTips series on YouTube. This includes videos on Shack Article Layouts, Tabs and Sliders, and Shack Toolbox.
---
More on Shack Article Manager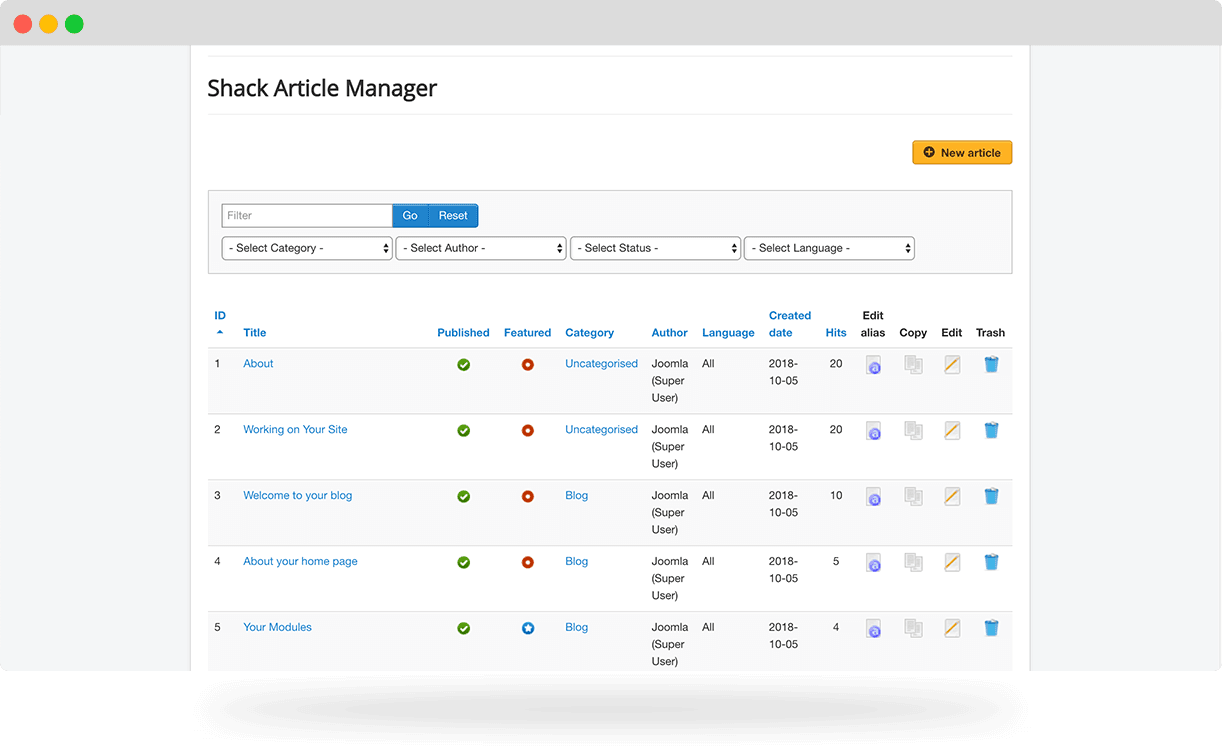 Manage your articles on the frontend
With Shack Article Manager, all authors have access to all their Joomla articles. You can see all the articles on a single, easy-to-use screen.
---
Filter your articles
Don't worry if you have a large site. Shack Article Manager allows you to search and filter all your content. You can find articles by category, author, status, language and more.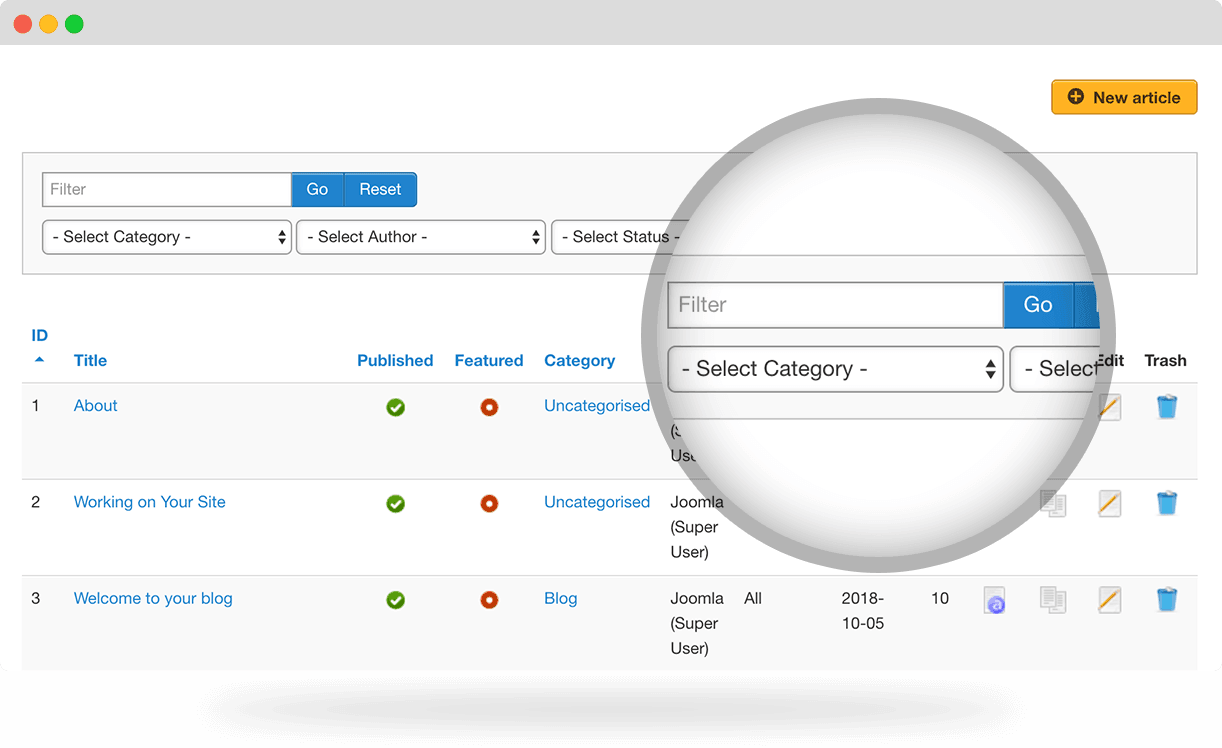 ---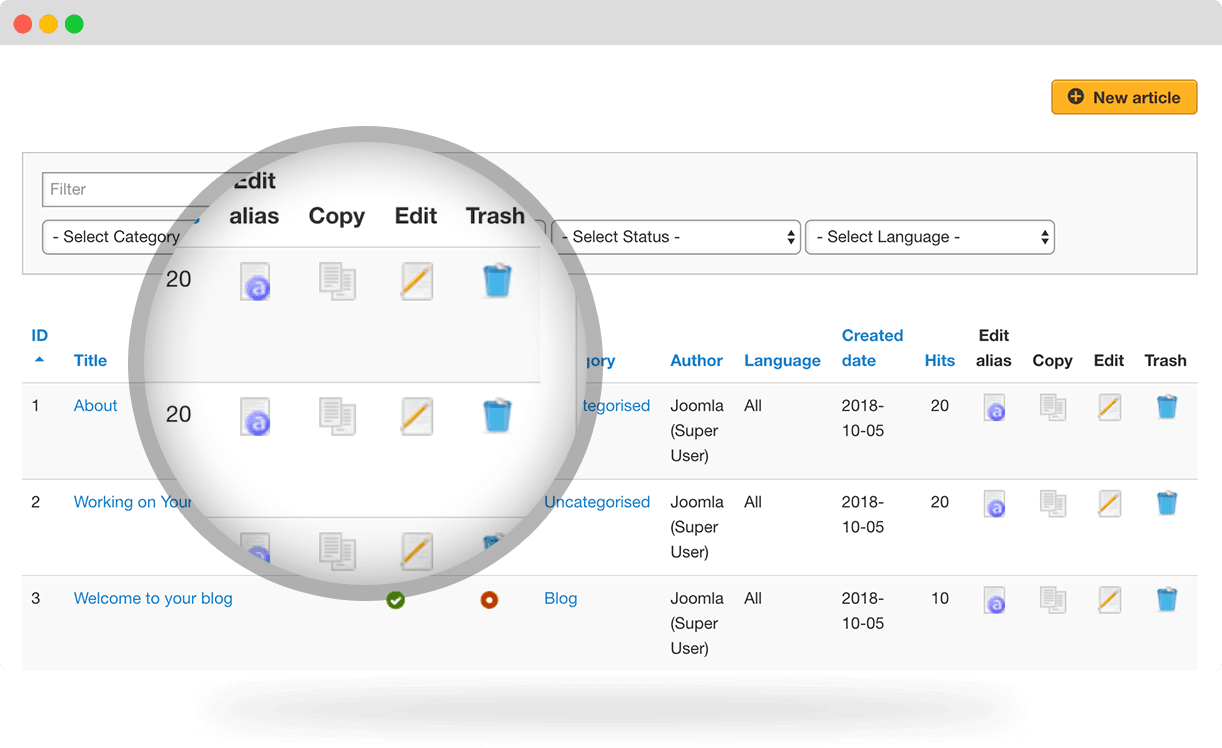 Admin features on the Joomla frontend
If you can do it in the Joomla admin area, you can also do it on the frontend with Shack Article Manager: publish, duplicate, edit, trash and much more.
---
Easily change the URL of articles
Shack Article Manager makes it easy to edit the URL of articles directly from the main screen.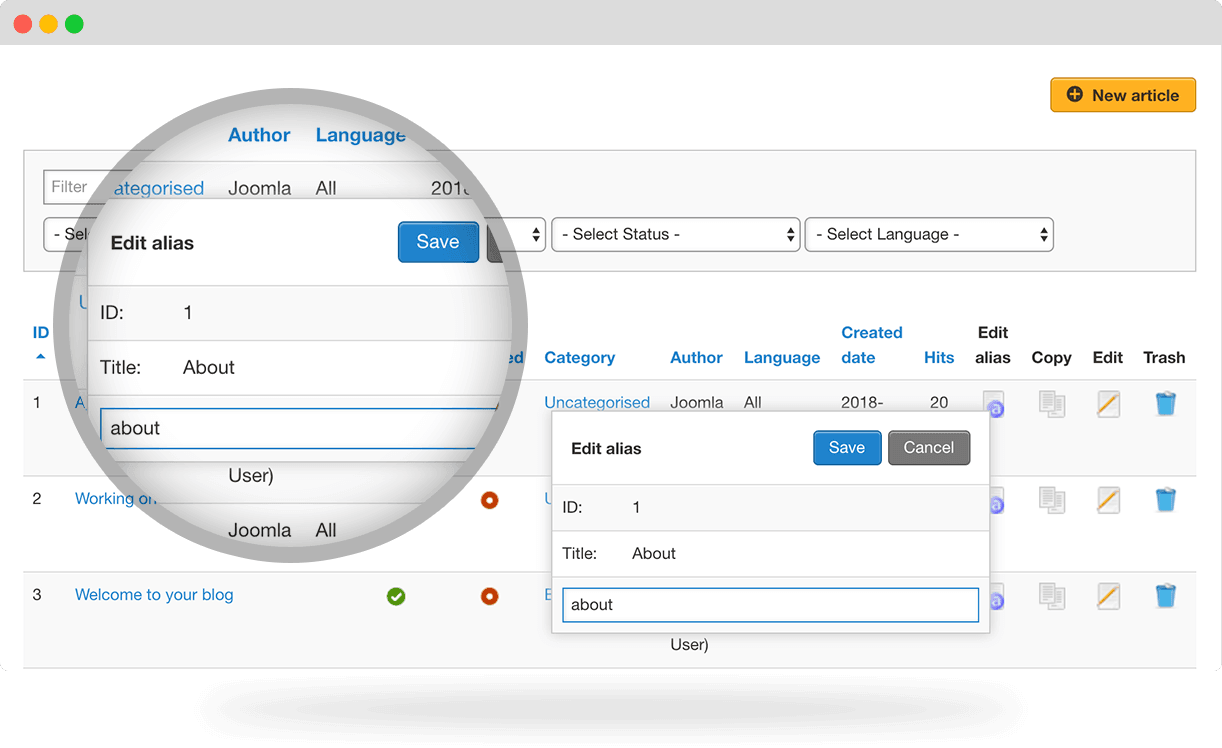 ---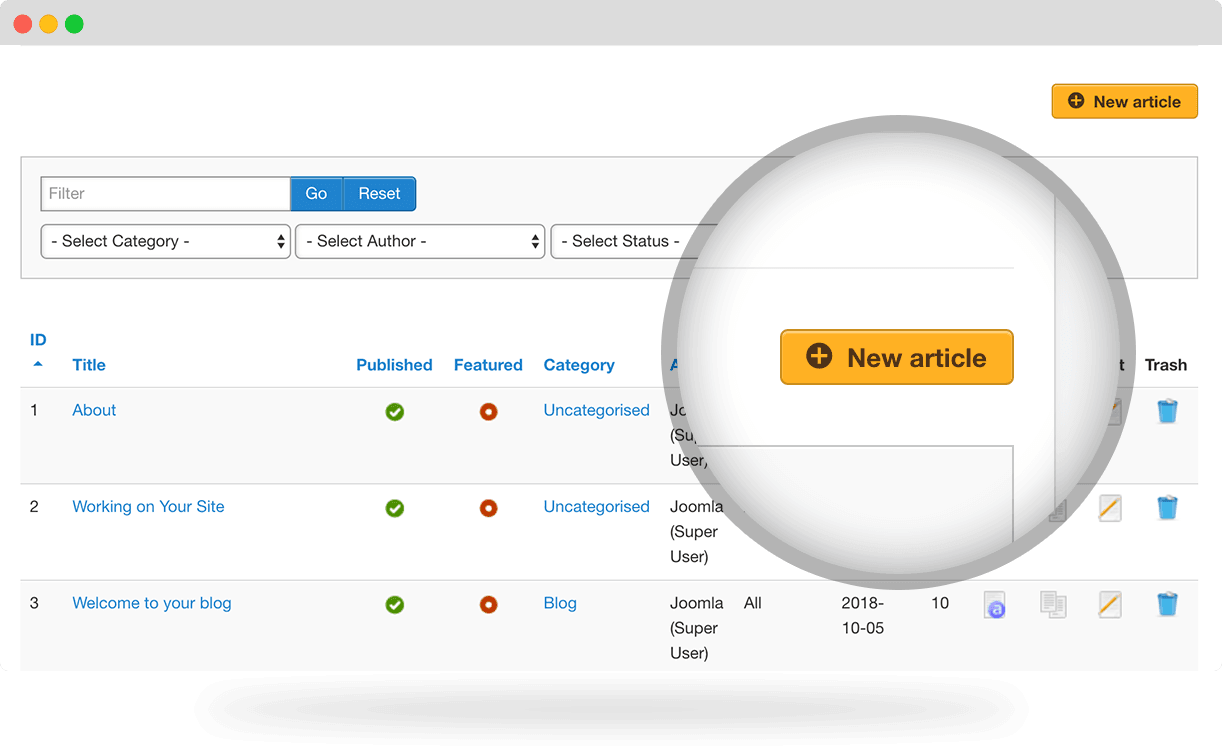 Create new articles
You can create articles directly in frontend with the "New article" button. You can create articles directly in the frontend with the "New article" button. You can also choose which user levels can create articles.
---
Get Shack Article Managger
Click here to get "Shack Article Manager", or click here to join the Everything Club.