E
Exploit is an attempt to use an unsafely written code (vulnerability) for malicious purposes.
In a Joomla site context, exploits can occasionally be found in Joomla itself. They can also be introduced in a Joomla site via a 3rd party Joomla extension.
To report a security issue to JSST, please go to the "Report Security Issues" page.
To report a security issue found in a 3rd party Joomla extension, go to the "Vulnerability List (VEL) Reporting Form".
Joomla Project has the Joomla Security Strike Team to deal with Joomla CMS security issues.
This video has advice on how to avoid exploits and keep your Joomla site safe:
Extensions are what enables you and your Joomla site visitors to perform some tasks which are not available in Joomla.
For example, you may want to add an e-commerce store to your Joomla site. Or a forum. Or a business directory.
You then download an appropriate Joomla extension, for free or for a payment. Then you install it via Joomla extensions manager and start using it.
There are two places where you can look for an extension which suits your requirements:
JED, which is an abbreviation for Joomla Extensions Directory: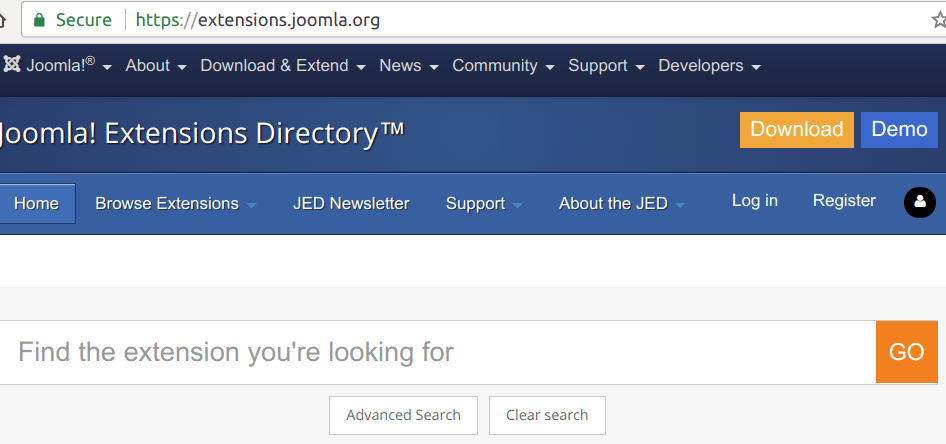 The "Install from Web" tab in your Joomla control panel: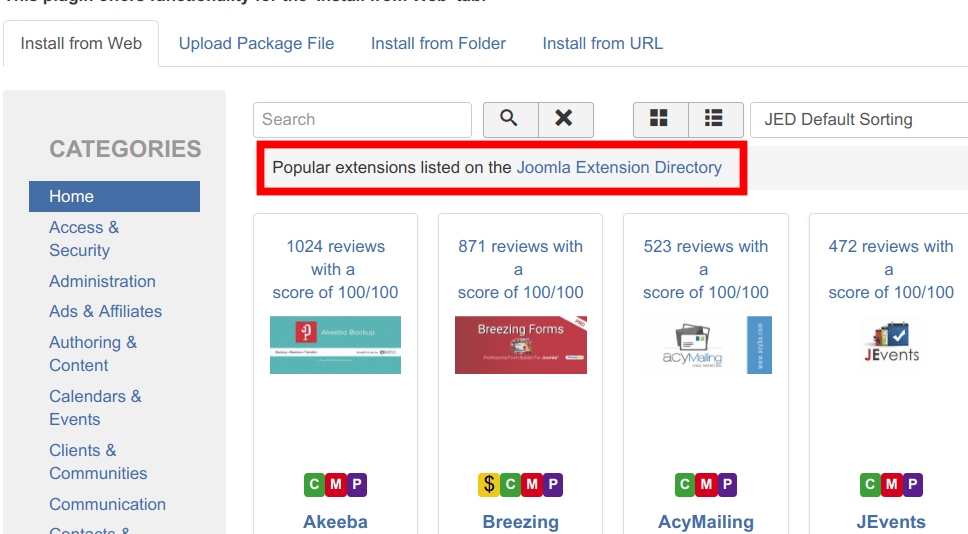 At the time of this writing, there are 7,983 extensions listed at Joomla Extensions Directory. Whatever task you would like to add to your site, chances are that there is already an existing extension developed for that specific task.
This video introduces you to Joomla extensions:
The Editor (also know as the Text Editor or HTML Editor) is a Joomla tool to help you create and format your website content in a more convenient and efficient way.
You simply start typing text in your Joomla HTML Editor. As you type, Joomla coverts the text you entered into HTML code required for your content to be displayed to your site visitors.
You already have one such HTML Editor installed and ready once you installed Joomla on your site. It's called "TinyMCE".
Let's take a look at it.
In your Joomla control panel, go to Content > Articles > Add New Article

You will be taken to the Articles: New page. There you will find your TinyMCE HTML Editor waiting for you to start typing in.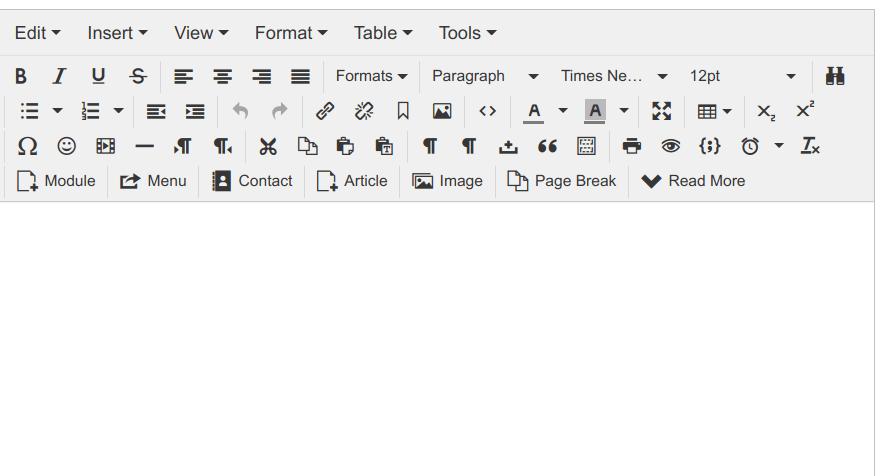 Simply click anywhere inside the white text area and start typing.
This video shows you how to use the Joomla editor: