Extensions are what enables you and your Joomla site visitors to perform some tasks which are not available in Joomla.
For example, you may want to add an e-commerce store to your Joomla site. Or a forum. Or a business directory.
You then download an appropriate Joomla extension, for free or for a payment. Then you install it via Joomla extensions manager and start using it.
There are two places where you can look for an extension which suits your requirements:
JED, which is an abbreviation for Joomla Extensions Directory: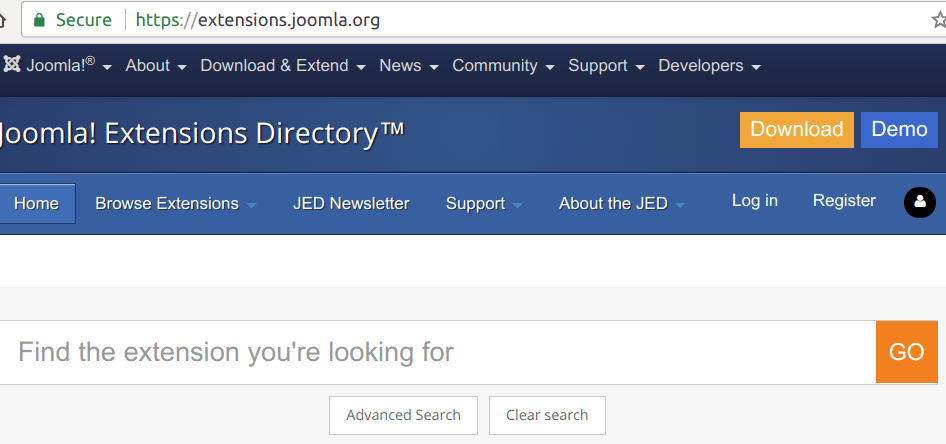 The "Install from Web" tab in your Joomla control panel: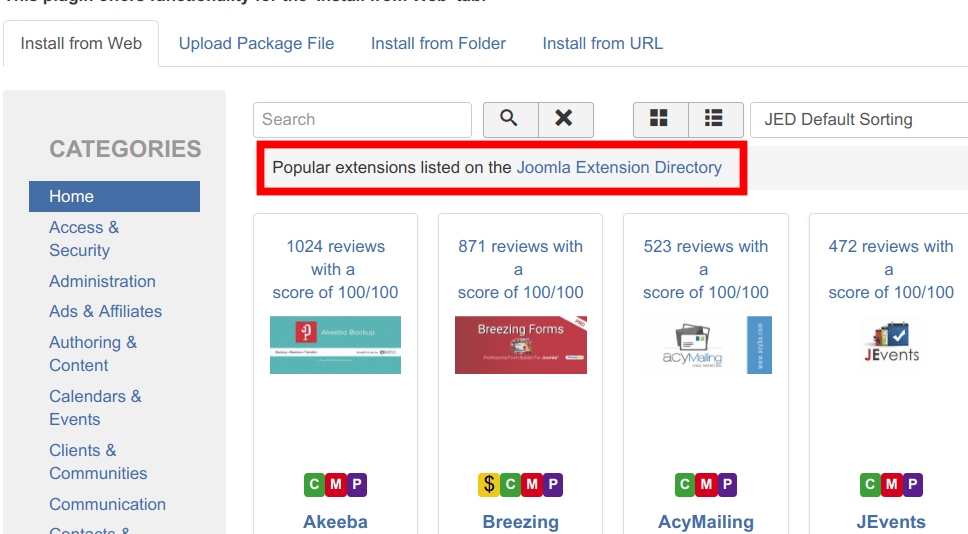 At the time of this writing, there are 7,983 extensions listed at Joomla Extensions Directory. Whatever task you would like to add to your site, chances are that there is already an existing extension developed for that specific task.
This video introduces you to Joomla extensions: