A New Version of Novitas, a Joomla Template for Beautiful Content
Written by Valentín García

Valentín García

Category: Joomla Templates Joomla Templates

Published: 22 November 2016

22 November 2016

Check out the new version of Novitas, a beautiful Joomla template that's designed for magazines and newspaper sites.
This update brings a major design refresh. If you're building websites focused on content, Novitas can fit that purpose very well.
We've also added support for one of our popular extensions, Shackslides. If you buy Novitas, then you'll also get free access to Shackslides.
Meet Novitas
The Novitas Joomla template is fully responsive and comes with 6 color themes.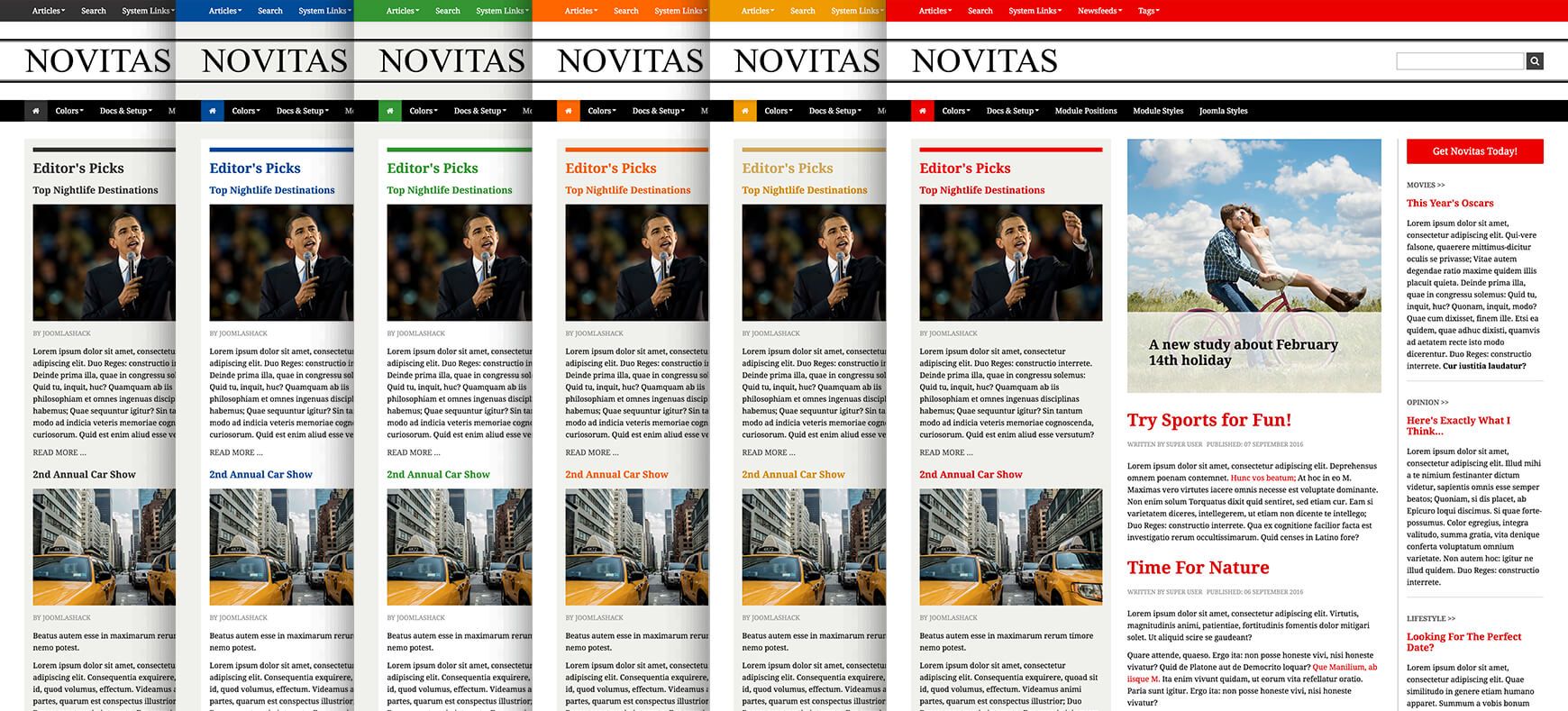 Template documentation
Novitas includes detailed documentation for installation and configuration.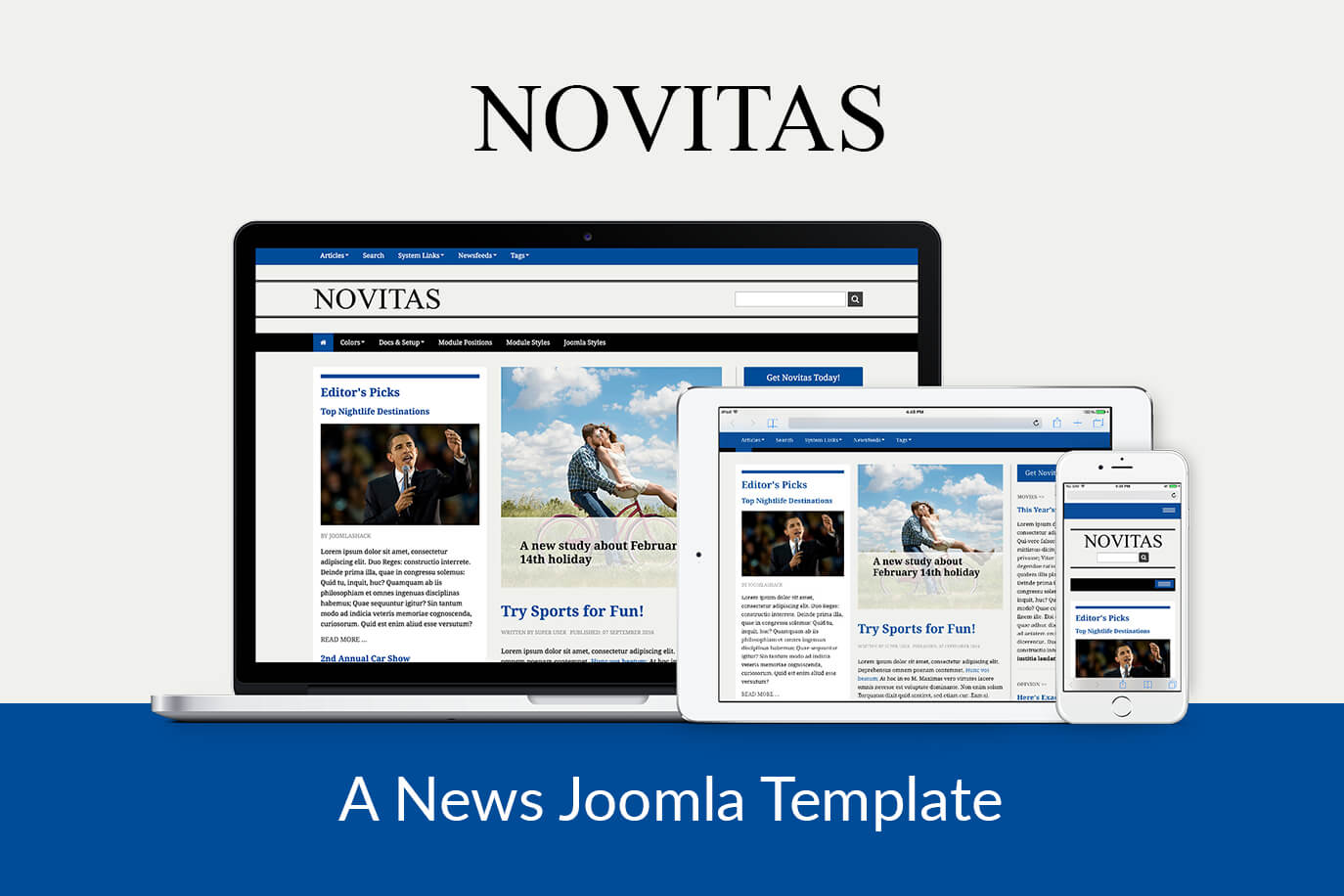 Some key features of Novitas:
The Shackslides extension, worth $28
Fully responsive
Built on the Wright 3 framework
Light and fast-loading
Modern and beautiful design
2 elegant main menu options (top and bottom)
7 color themes
18 module positions
Joomlashack's stellar support
Joomlashack offers over 18 stylish and easy-to-use Joomla templates. Check them all out!