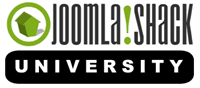 We've just released over 50 minutes of new video lessons in the Intermediate course in Joomlashack University.
In the Blogging With Joomla learning module, you'll find two new videos:
Creating a blog with K2 (39:57 min)
Setting up rss and email feeds with Feedburner (9:37 min)
Take your Joomla skills to the next level with our Intermediate Joomla Course from Joomlashack University, the leading online Joomla training course in the world.
Joomlashack University is ready for you to begin your Joomla adventure. For as little as $72, you get instant access to this treasure trove of Joomla learning resources.
Here's what one member said today after seeing the new content:
"These courses are fantastic and you guys keep adding on even greater materials. It is so worth the cost of these classes. All very relevant information that I can use on my joomla site!! Thanks so much for the opportunity and the information!"
- K.H.
Learn more about Joomlashack University, and see our full curriculum of courses and lessons.