One question we had this week was from a Joomlashack customer who wanted to display a login module in a popup window. The idea is that visitors can log in without leaving the page they are on.
Our Shack Toolbox Pro extension is the perfect tool for this job. You will have a ton of design options to customize your popup.
In this guide, I'll show you how to display a login module inside a lightbox popup with Shack Toolbox Pro.
This image shows the end result after you've finished this guide:

Let's take a look at how to set it up.
In your Joomla administrator panel, go to "Extensions" > "Modules":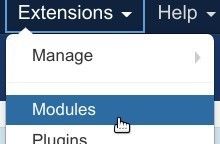 This will bring you to the list of the modules installed on your Joomla site. You want to find the "Shack Toolbox Pro" and open it up for editing.
First, you need to tell "Shack Toolbox Pro" that you would like to display a module. Then you need to tell it exactly which module you'd like displayed.
Under the "Module" tab, click the "Any Module" box.
Select the "Login" module inside the "Choose module" option:
Set the "Position" option to the "debug" position of your Joomla template:


Then you need to tell Shack Toolbox Pro how to open the popup with the "Login" module:
On page load or
On page scroll or
On page exit
For this blog post, I selected to display the Login popup on page load.
Go to the "Location & Effects" tab and set the position of the module to "Hidden":
Click the "Advanced" button and set the "Auto-open" parameter to "On load":
At this point, you are done with the initial setup. You can click "Save" or "Save & Close" and you are done.
If you visit your Joomla site frontend, you will see your "Login" module popup, just as displayed in the image at the top of the post. But you don't have to stop here.
"Shack Toolbox Pro" offers you a ton of options to fine-tune the design of your login popup box. You have 17 preset design themes on the "Theme" tab at your disposal:

Each of them offers you the "Theme customizer":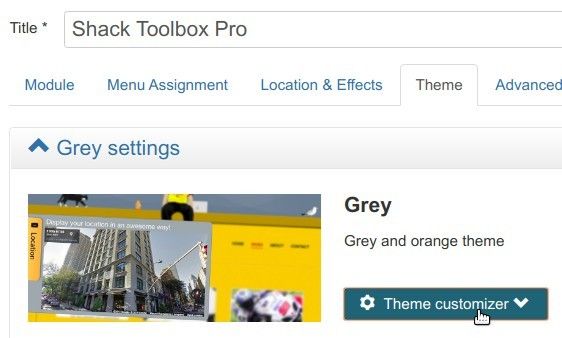 Inside the "Theme customizer" you will find settings to fine-tune the following:
The popup box size
The popup box text
The popup box background
The box background image
The box toggler button and tab
Vertical toggler tab
Toggler size
Lightbox backdrop
Take a look at my screenshot with some of those customization options: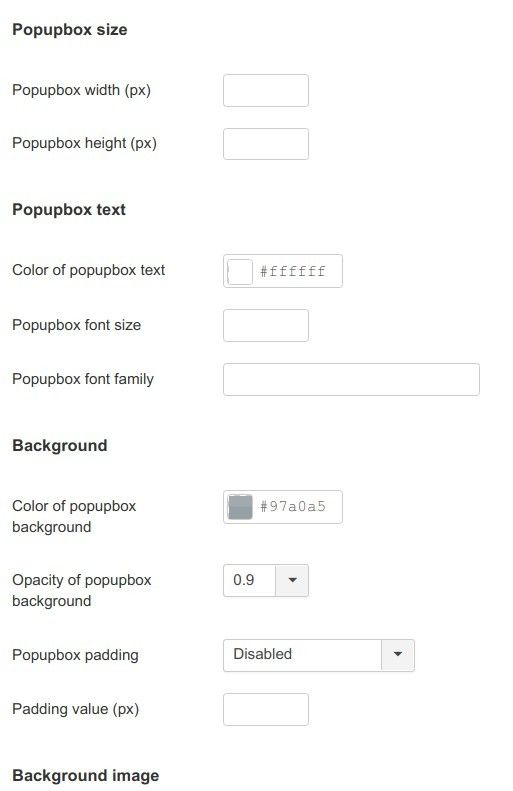 ---
Additional Reading
---
What's Next?
Save $1000's when you sign up to Joomlashack's Everything Club.
You will get access to all our extensions, templates, and Joomla training.