I'm delighted to say that Shack Search is now available.
Shack Search is a free extension that improves your Joomla search box. Your visitors can get instant search results. Instead of clicking the "Search" button and waiting for the page to slowly reload, Shack Search provides instant results as you type.
Shack Search is the first of several extensions we'll be launching as part of our deal with PixPro Labs.
Shack Search used to be called PixSearch. This was the first Joomla extension that the PixPro team developed and it was featured in "Top Joomla extension lists" as far back as 2007!
We've updated the code and prepared the extensions for Joomlashack users. Shack Search will become the default search module that we include with Joomlashack templates.
The main features of Shack Search
---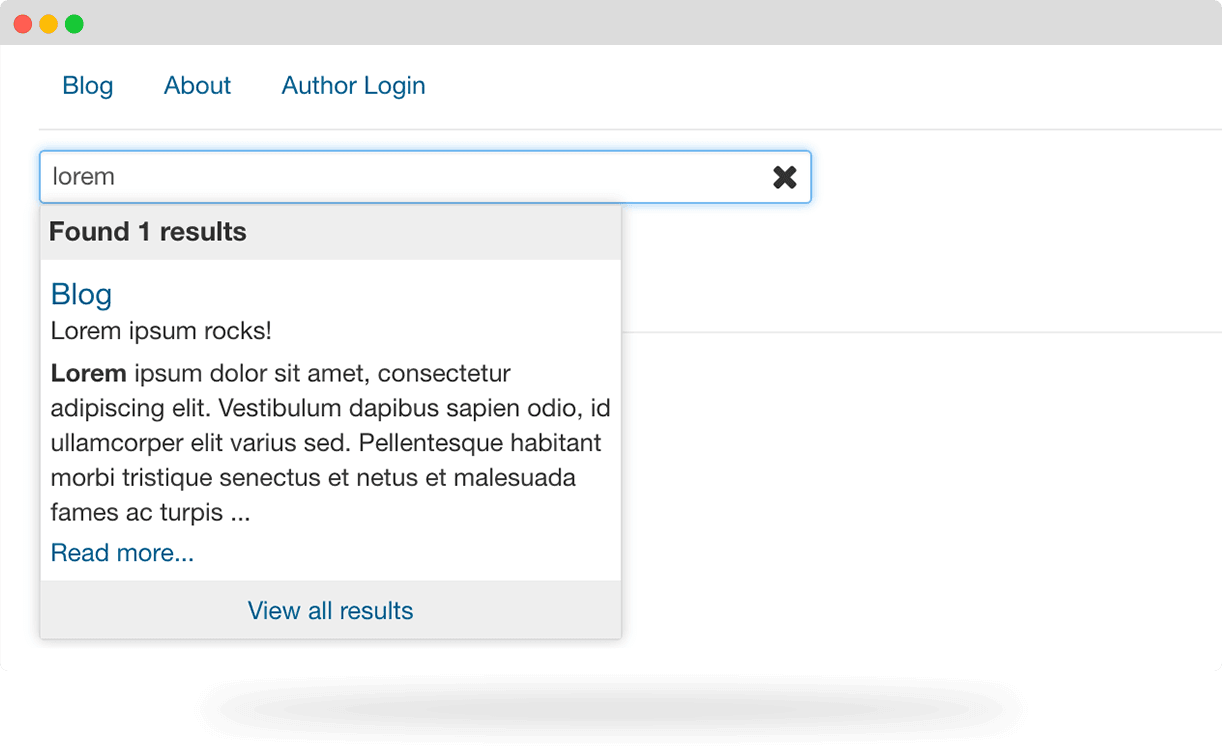 Instant search results
When you type at least 4 characters into Shack Search, you'll get instant search results.
Shack Search will show a preview of each search result, plus a link that your visitor can click to see more.
---
Powerful options
Shack Search is full of useful options. You can control the order of search results (Latest, Most Popular etc), searching for partial matches, and much more.
Also, Shack Search supports every other Joomla extension. If your extension works with the default Joomla search, it will work with Shack Search too.