We are happy to announce that Shack Spreadsheets is now available for Joomlashack members.
Shack Spreadsheets enables you to upload spreadsheets to your Joomla articles. This extension will automatically display your spreadsheet data in a clean HTML table.

This really is the quickest and easiest way to take information from a spreadsheet and add it to your Joomla site!
Shack Spreadsheets, previously named PixParse Sheets, is the third of several extensions we'll be launching as part of our acquisition deal with PixPro Labs.
This is the 26th extension available to our Joomlashack members!
---
Shack Spreadsheets allows you to import spreadsheets into Joomla with the click of a button.
Users of the TinyMCE editor can import a spreadsheet into an article or a Custom HTML module by clicking the Import sheet button on the editor toolbar:

Users of the JCE editor will find the Import sheet button underneath their Joomla article: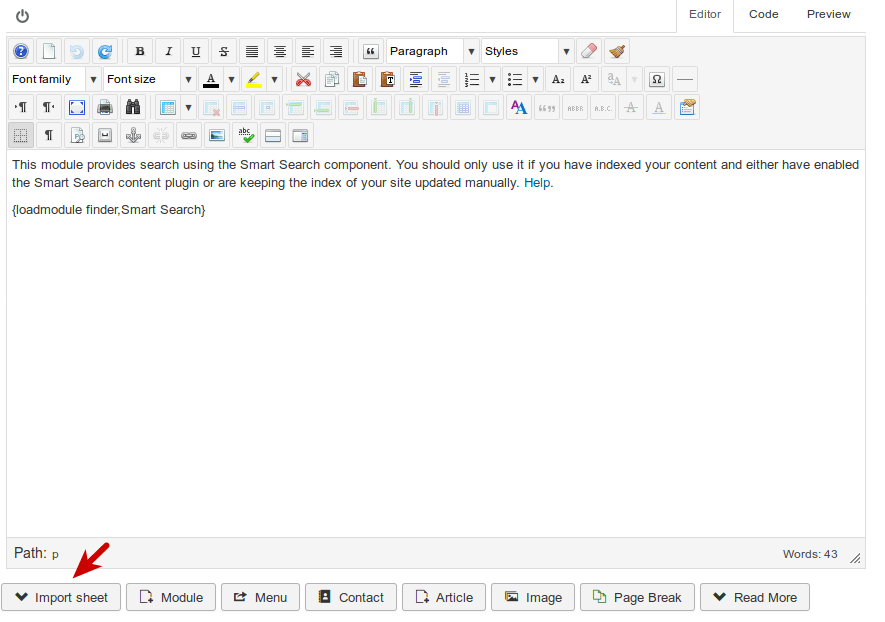 Choose your spreadsheet file and click the Parse button: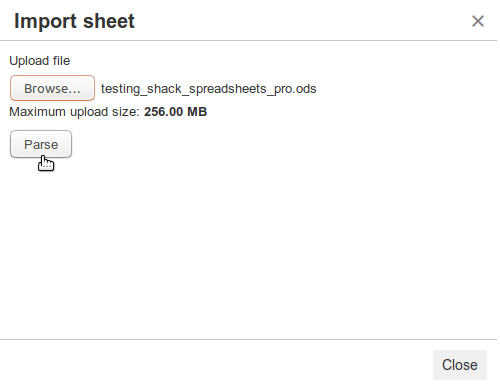 Then click one of the two Insert table buttons: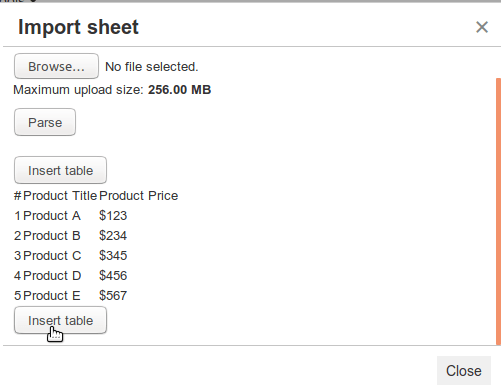 The end result is a native HTML table created in your Joomla article: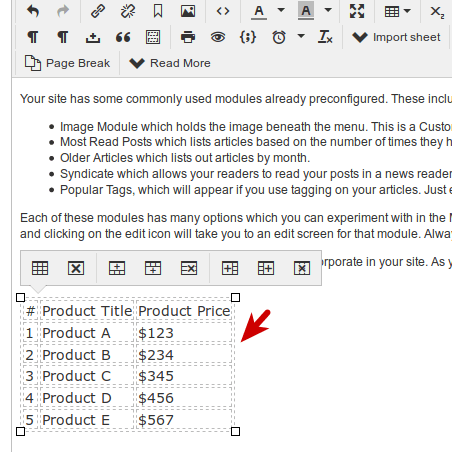 ---
Are you a PixParse customer?
All existing PixParse customers will have their purchase agreements honored. If you have an existing subscription to PixParse, please This email address is being protected from spambots. You need JavaScript enabled to view it. and we'll move your subscription to Joomlashack.
---
Here's how to get Shack Spreadsheets
You can buy Shack Spreadsheets individually.
Also, you can save $100's when you sign up for the Everything Club today! You will get access to Shack Spreadsheets as well as all our other extensions, templates, and Joomla training.
Expect to see even more exciting updates and new features from Joomlashack throughout 2018 and beyond!
Thanks for using Joomla!