10 Steps to Mastering Joomla - What actually is Joomla?
Written by Barrie North

Barrie North

Category: Joomla Tutorials Joomla Tutorials

Published: 19 August 2009

19 August 2009
Page 3 of 11
Joomla is an open source content management system.
So what does that mean?
Open Source means that anyone can contribute to the code, improve it, or distribute it. This means the platform is a living project being created and improved by a community of developers all over the world.
Let's look at a forum as an example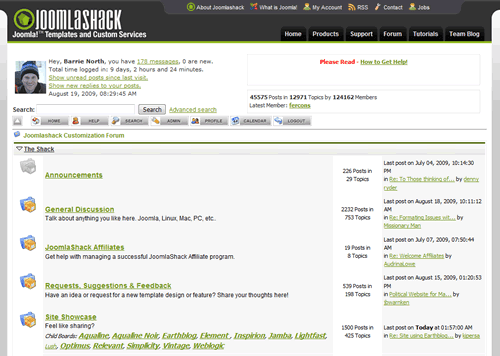 Joomla works the same way, the template creates "buckets" or "placeholders" for content, and then the CMS pours content into them as needed.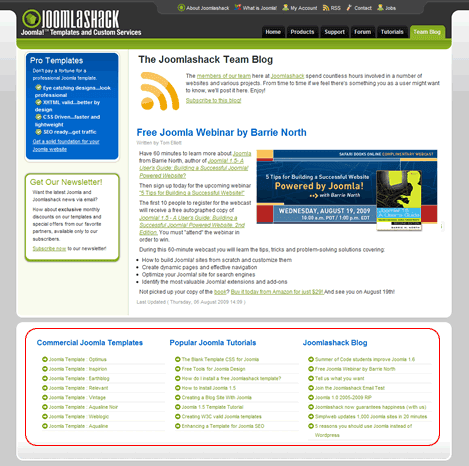 Here, the articles are being dynamically generated as well as the bottom lists of links.
Joomla is
Easy
Powerful
Cheap (not free!)
Barrie North's 80/20 rule
80% of what you want to do will take 20% of the effort
You don't really know what your site visitors want
Resources