Thanks to OSDownloads Pro, it is possible to collect user emails in exchange for downloads. After collecting those emails, you can send them to Constant Contact.
Go to Components > OSDownloads Pro.
Click the "Options" button.
Click the "Mailing Lists" tab.
Move the "Constant Contact" option to "Enable".
Add the API key and Access Token from your Constant Contact account.

Choose a default contact list after saving the previous settings.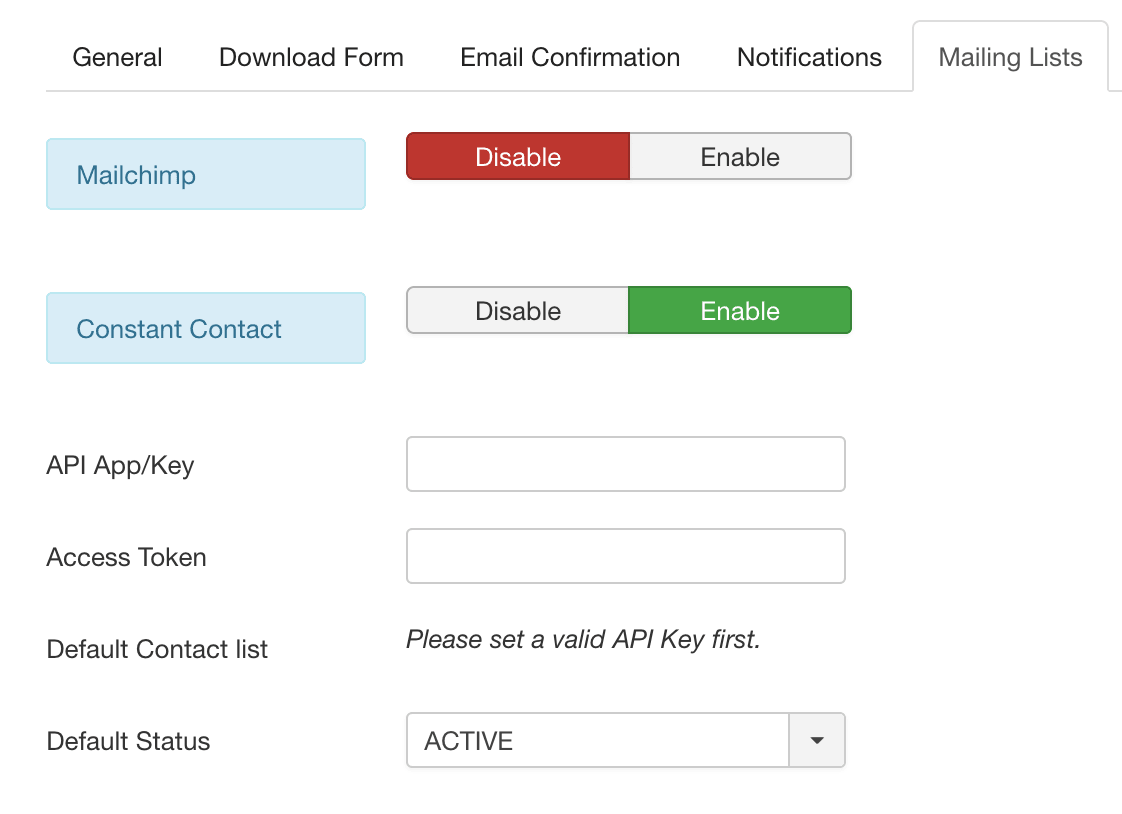 After configuring these settings, we recommend testing your setup. Make sure that email addresses are successfully added to your Constant Contact account.
Note: you can assign a different Contact list inside a file (using the "Advanced" tab) or a category (using the "Options" tab).