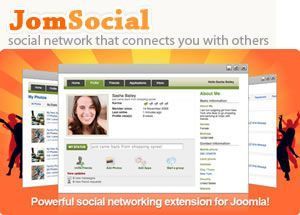 JomSocial is quickly becoming a "have to have" extension for Joomla 1.5.
In a time when "social networks"are becoming what we think of as "websites," JomSocial is a huge opportunity for almost any Joomla website owner.
When we first started experimenting with JomSocial almost a year ago, we were impressed with the potential of building your own social network inside your existing Joomla site. It seemed to us that Azrul and his talented team had developed something very cool, and very useful, that would really blossom over time.
Now, the flower has fruited, and JomSocial has really arrived.
Write comment (0 Comments)