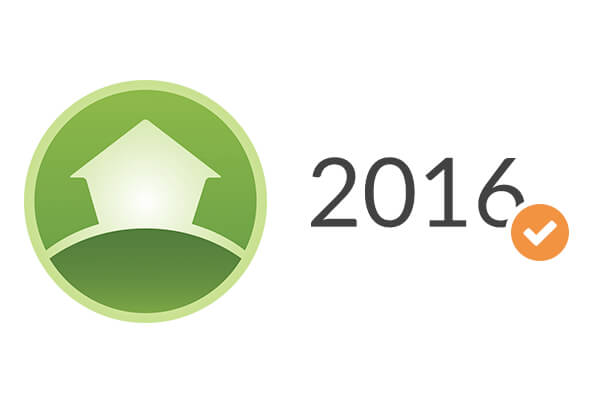 This can't be a complete year-in-review post.
The OSTraining team took over Joomlashack in April 2016, so we can really only talk about the last 8 months.
However, it's fair to say that the last 8 months were some of the most exciting in Joomlashack's 11 year history.
Turning around Joomlashack
When we took over Joomlashack in April, we dug deep into every area of the business. By June, we had created a roadmap with 7 bullet points:
Add more extensions, plus update and fix all the current Joomlashack extensions.
Start releasing new templates again.
Focus on the best templates, and shrink the bloated library of over 100 templates.
Update and improve all the templates we decide to keep.
Update the Wright 3 framework so that it forms the basis of all Joomlashack templates.
Redesign all the Joomlashack sites.
Joomlashack will be Joomla only. No Drupal, WordPress or other platforms.
Completing the Joomlashack roadmap
It took four months, but the roadmap was complete by early November.
How did we do it? Here are some major events from those four months:
Adoption of JCal Pro: In August, we took over JCal Pro, the very well-known calendar and events extension.
Merger with Alledia: In September, we merged with Alledia.com, which added 16 more extensions to the Joomlashack library. These included some of the most popular extensions in Joomla, such as OSMap and OSYouTube. This was a major undertaking and involved merging two sites with over 100,000 users and many years of data.
OSCampus, a new LMS: Joomla needs a great Learning Management System, and that arrived in November with the launch of OSCampus. This is the extension we use to power OSTraining.com.
Joomla developer training: Joomlashack University kicked into life again with the addition of classes on Joomla extension development.
The Everything Club: This really helped drive revenue growth here at Joomlashack. For one price, members can get *everything* at Joomlashack: all our extensions, templates and training.
Phew! That was a lot of hard work over the last 8 months. I want to say a huge "Thank You!" to our team:
Valentin did a superb job in rebuilding and designing the Joomlashack sites.
Anderson was our lead developer and did an amazing job as we grew to 20 extensions.
Bill, Guillermo, Nick, Igor and Marcos played key roles in helping to turn Joomlashack around.
We have big plans for the future, but this is a post about last year, so click here to read about the 2017 roadmap.
Was it worth all the effort?
That's a question we get asked often:
"Is it worth re-building a Joomla business in 2017?"
I can say, unequivocally, the answer is "Yes!"
We're not blind Joomla fanboys. We do a lot of work with Drupal, WordPress, Magento and other platforms too. But the Joomla business has been, and continues to be, very strong.
We lost some historical data from Joomlashack during this year's overhaul, but we have several years of data from Alledia.com and now Joomlashack.
Here's a graph showing the number of subscribers from the end of 2014 to the end of 2016. Last year alone, we grew our subscriber base by 300%.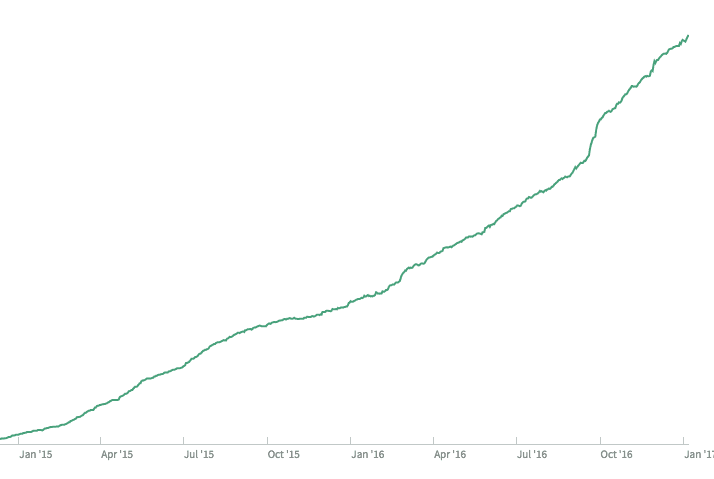 Below is a similar graph showing monthly recurring revenue (MRR) at Joomlashack. In 2016, MRR grew by over 350%. If you think a Joomla business can't be successful in 2017, then you're dead wrong.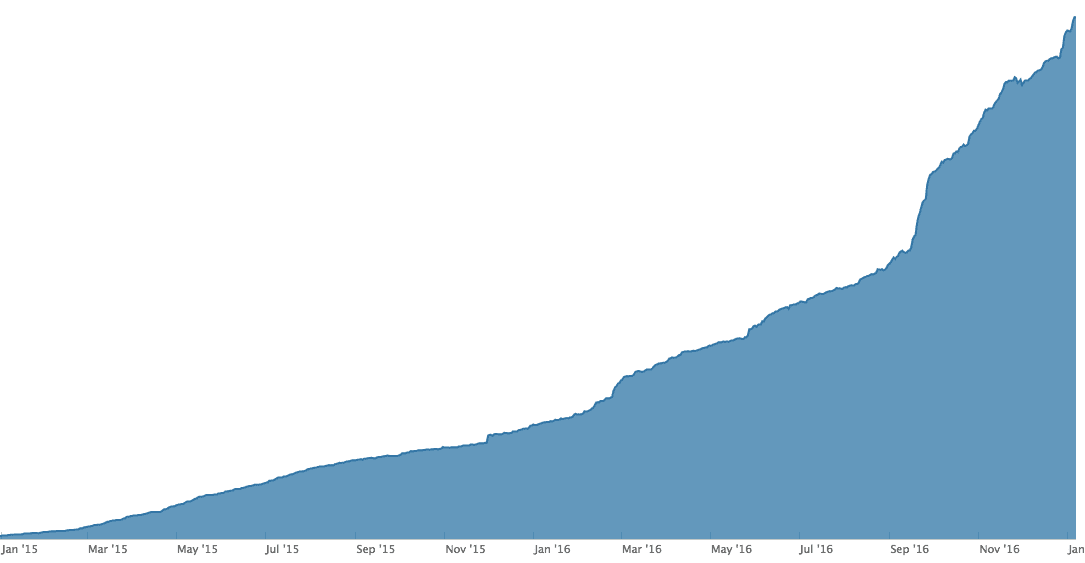 Thank you!
Many thanks for being a Joomlashack customer.
Joomlashack has served over 1 million people during 11 years in business. 2016 was one of the best years so far, and with we plan to make 2017 even better.
Happy New Year, everyone!
The Shack really is back!