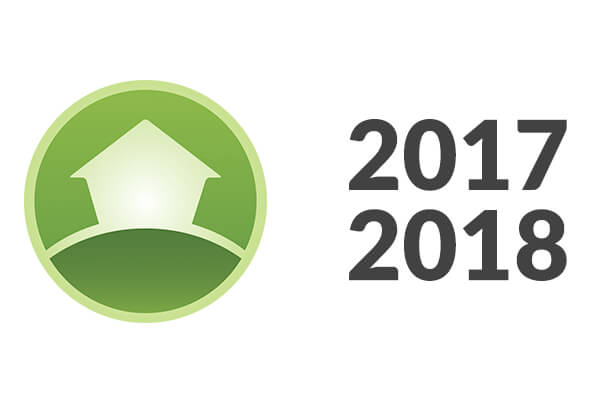 Happy New Year, everyone.
Our team took over Joomlashack 18 months ago.
Ever since the takeover, people have been asking me questions like these:
"Is it worth building a Joomla business?"
"Do people still use Joomla?"
"Is anyone creating cool things for Joomla users?"
My answers are always an emphatic "Yes".
In this review, I'll explain why we're really confident for Joomla and Joomlashack in 2018.
Let's first see what happened in 2017, and then we'll see the plans for 2018.
What happened at Joomlashack in 2017?
2016 was a year of massive changes at Joomlashack. We took over this site, plus JCal Pro and Tabs and Sliders. We absorbed, updated, fixed, retired and renamed. Everything happened at a crazy speed.
In contrast, 2017 was a year of stabilization and steady improvement.
Our 2017 roadmap had seven goals. Did we meet those goals?
OSCampus: Not so successful. We've made progress on statistics and other key features, but I'd like to see us do more with OSCampus in 2018 and really create the best LMS in Joomla.
OSDownloads: Almost successful. We wanted to integrate Joomla 3.7's custom fields. That was done in the admin area and is almost finished for frontend submissions.
Shack Slides: Successful. This powerful slideshow extension is used in almost all Joomlashack templates. We improved the extension and integrated Visionary to help you manage slideshow images.
JCal Pro: Successful. JCal Pro had a huge re-write, clearing years of technical debt.
The Wright framework: Succesful. Wright saw more improvements this year than in the previous five years combined.
Training: Almost successful. We put out a lot of developer training. I'd like to finish and release our "Joomla Extension Development" book.
So, we met most of our goals, but fell short on some.
Overall, did Joomlashack keep moving forward in 2017?
Yes. This image shows our revenue growth from January 2016 to December 2017. We now have five times more revenue:

This next image shows our subscriber growth from January 2016 to December 2017. We now have four times more users.

What are Joomlashack's 2018 plans?
All-in-all, Joomlashack is at a strong position entering 2018.
Why should you care if Joomlashack is doing well? Simply because this success gives us the platform to create some really cool new stuff for you and your customers in 2018.
We have three goals for Joomlashack this year:
Goal #1. Integrate our extensions
The most common request we get is for e-commerce. People want to sell event tickets via JCal Pro, training via OSCampus, and downloads via OSDownloads. In 2018, we aim to add an e-commerce layer to our major extensions.
We also plan to add an SEO layer to our extensions, supporting OSMap for sitemaps, and OSMeta for metdata.
Goal #2. Adopt more extensions
In 2016, we adopted Tabs and Sliders from JoomlaWorks and JCal Pro from Anything Digital.
I'm delighted to say that some more extensions are on the way, and we're aiming for more. If you're a developer who's looking to change direction, please contact us: This email address is being protected from spambots. You need JavaScript enabled to view it..
Goal #3. Transition to Joomla 4
Joomla 4 is due to launch in 2018. We're excited about Joomla 4 and have been writing previews: a first look at Joomla 4, the new Media Manager, the installer and the admin template.
Joomla 4 will occupy a significant amount of time for every Joomla developer in 2018, including us. That's OK. That's our job.
Our goal is to ensure you, the customer, do NOT have to invest much time in updating to Joomla 4. We promise that Joomlashack extensions and templates will update easily to Joomla 4.
Thank you!
There are other major and positive surprises waiting in the wings, so stay tuned for a great 2018.
Many thanks for being a Joomlashack customer. Joomlashack has served over 1 million people during 12 years in business. We plan to honor that tradition and keep Joomlashack, and Joomla, full of life.
Our promise to you is: "Extensions and templates to make your Joomla sites better!"