The Joomlashack Blog
Written by Amanda Tabush

Amanda Tabush

Published: 04 June 2009

04 June 2009
As an open source project, Joomla frequently updates its code with new releases. Often these have important security patches in then, so its really important to keep up to date.
If you consider yourself a skilled Joomla! user and have a little confidence in your technical skills then you may be able to save yourself some time if you're updating your Joomla! installations by FTP. This article will help you greatly speed up the process.
The first thing you'll need to do is send your web host support agent a request to enable SSH access (if available). Some web hosts require you to give an explanations as to why you would want to enable SSH, because it is a command line based way of managing your server and can really screw things up if you enter a command not knowing exactly what it does.
Here is a simple email you can use as a template to request SSH access for your server:
Hi, I would like to request SSH access be enabled for my user account on (yourdomain.com).
I need this in order to perform various security updates and upgrades to the Joomla! CMS on my server.

Thanks,
(your name)
Once SSH is enabled, you can login to your server using a client such as PuTTY (PC). If you're a Mac user you can simply use OSX's native Terminal utility (located under /Applications/Utilities).
After launching PuTTy/Terminal, the first thing you want to type is:
ssh This email address is being protected from spambots. You need JavaScript enabled to view it.
(Hit enter to submit each command)
You should be asked for your password. For security reasons, you may not see it appear on the screen as you type it.
If all goes well, you should be logged in now. Servers are set up differently depending on your hosting environment, so once logged in you'll need to find your location.
Type ls to show your current location. In most cases you'll need to type cd ../ to get to the main directory listing. (the cd command means "Change Directory").
To find out exactly where your Joomla! installation is located, you can login to your Joomla! administration, navigate to Help > System Info (J!1.5). Look under "Open basedir" and note its location (excluding :/tmp)
Let's say your Joomla! installation is located in /home/username/public_html/. Type cd ../home/username/public_html/ to go inside the public_html directory.
IMPORTANT:
It is highly recommended that you back up your installation before moving forward. To do this, just type:
tar -cvf site_backup.tar public_html/*
This will create a file named site_backup.tar of your entire public_html directory and its contents.
Now, let's say you're running Joomla! 1.5.3 and you want to update to Joomla! 1.5.7
You can access the Joomla! update listing at https://joomlacode.org/gf/project/joomla/frs/. Copy the link location to Joomla_1.5.3_to_1.5.7-Stable-Patch_Package.tar.gz and type:
wget https://joomlacode.org/gf/download/frsrelease/8375/31007/Joomla_1.5.3_to_1.5.7-Stable-Patch_Package.tar.gz
wget is a command to download a package file from another server to your server.
Now type:
gzip -d Joomla_1.5.3_to_1.5.7-Stable-Patch_Package.tar.gz
The tar.gz file now has a .tar extension so type:
tar -xvf Joomla_1.5.3_to_1.5.7-Stable-Patch_Package.tar
The package is extracted and Joomla! is updated. If all goes well and Joomla! appears to be stable, you can delete the site_backup.tar file form your server.
Written by Tom Elliott

Tom Elliott

Published: 22 May 2009

22 May 2009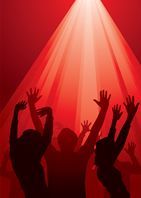 Announcing Developer Club Member Spotlight- an exclusive page for our Developer Club members to showcase their best work
Joomla web developers and designers: what do you need from us to be successful in 2009?
When we launched the Joomlashack Developers Club in late 2007, we thought coupling unlimited use of all our templates with special recognition in our forum would offer you good value at $499.
After listening to you, we dropped the price even lower, to $399. We thought that was great value.
But 2009 is not 2008, or 2007. To help you be competive in a terrible economy, you need more from us.
Our Developer Club has to be better than good, and better than great.
Read more: An Exceptional Developer Club: Member Spotlight and more
Written by Tom Elliott

Tom Elliott

Published: 21 May 2009

21 May 2009
Announcing our new Community Forum Rewards Program, where our top forum participants are rewarded for their engagement!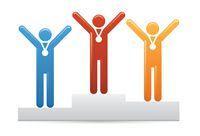 Happy Birthday, Joomlashack Forum!
In the busy winter we forgot to mark a milestone for Joomlashack, the three year anniversary of our massive community forum.
It's become a top destination on the web for getting help with Joomla, discussing tips and tricks, finding helpful free components and resources, and getting customization support for all Joomlashack's commercial and free templates.
Membership is totally free and open to all, and our team of staff and volunteers try to answer every question about Joomla, templates, SEO, and anything else you need to know to run a successful Joomla-powered website. It's one of the ways we try to give back to the Joomlaverse, and encourage the open source spirit that makes Joomla possible.
Read more: Joomlashack forum turns three- Celebrate with rewards
Written by Tom Elliott

Tom Elliott

Published: 20 May 2009

20 May 2009
Want to show off your awesome Joomla-powered website to the largest Joomla audience on the web? Hurry over to the Joomla Project and register your site with the new Community Showcase on www.joomla.org
From the official announcement:
Written by Cyrus Patten

Cyrus Patten

Published: 13 May 2009

13 May 2009
Recently I wrote an article that proved to be immensely popular. I then thought it would be good to reach out to a favorite Joomla! blog of mine: Compass Designs. Here is a companion piece to my original post on promoting your Joomla content, Five (more) tips to promoting your content.
Written by Barrie North

Barrie North

Published: 07 May 2009

07 May 2009
The Ultimate Top 10 Joomla Extensions have been REVEALED and voting closed. See the results!
When we speak at events, or do Joomla training, one of the questions we get asked again and again is:
"What are your favorite Joomla extensions?"
There have been lots of people that have tried to answer this question, and its a hard one. One thing that I think makes it hard is the question isn't "what is the best extension?" That sort of question is really focusing on a particular scenario. The questioner perhaps means something like "what is the best comment extension?" The Joomla extension directory has lots of good information about this sort of question at the following pages:
I think what people are really asking are "what are the best extensions that you find yourself using again and again on many sites?"
OK, so lets try and answer that question!
Written by Barrie North

Barrie North

Published: 06 May 2009

06 May 2009
One of the more exciting new releases for Joomla 1.5 recently has been K2 from Joomlaworks.
K2 is a content construction component, which lets you create custom content types (items) for your Joomla! website. With K2, build all sorts of different types of page: news, blogs, product catalogs, work portfolio, knowledge base, download/document manager, directory listing, event listing etc.
I thought I wold take k2 for a spin in a "raw" video review. I installed K2 and put it through its paces without ever having used it before. Raw look, no reading documentation, just install it and play!
Written by Tom Elliott

Tom Elliott

Published: 22 April 2009

22 April 2009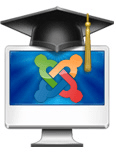 Need Joomla training in 2009? Live in the U.S. or U.K.? You're in business!
Announcing the most complete tour of Joomla trainings ever- 25 sessions in 21 cities all spring and summer.
There are six sessions in New England with Joomlashack's own Barrie North (ok, five in New England and one in New York state), and a whopping 19 sessions all over the rest of the U.S. with our friends at JoomlaTraining.com
Most of the sessions are for beginners and intermediates, but there are some more advanced classes as well, in Joomla Template design and Joomla coding.
We're stoked for Joomlashack's master handyman and Joomla evangelist TJ Baker to teach two of the trainings in California, one in Los Angeles and one in San Francisco.
Need Joomla Training? Get going this spring and summer! More dates will be added, to keep coming back. It's a great time to invest in yourself and your Joomla skills.