Rod Martin and the team at OSTraining were kind enough to create a video showing how to use our Shack User Switching plugin.
Shack User Switching allows you to test any account on your site, without compromising the user'sN passwords. With one click, you can browse your site and see exactly what your users see. This is a safe and useful way to troubleshoot problems for your site's users.
---
Video Intro to Shack User Switching
If you like this video, check out OSTraining's other Joomla videos in the OSTips series on YouTube. This includes videos on Shack Article Layouts, Shack Article Manager, Tabs and Sliders, and Shack Toolbox.
---
More about Shack User Switching
Test accounts on the Joomla frontend
Shack User Switching allows you to access another user's account by using the normal Joomla login form. You enter the username of the person that you want to log in as, and then enter your own password.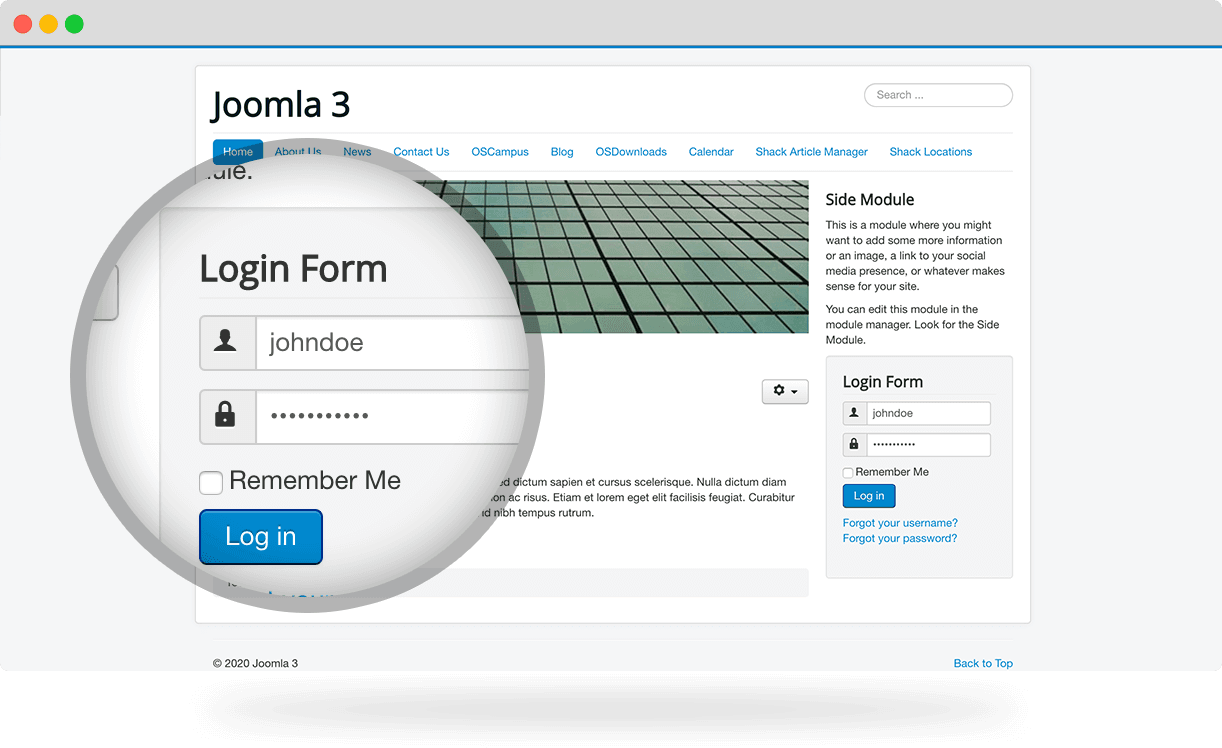 ---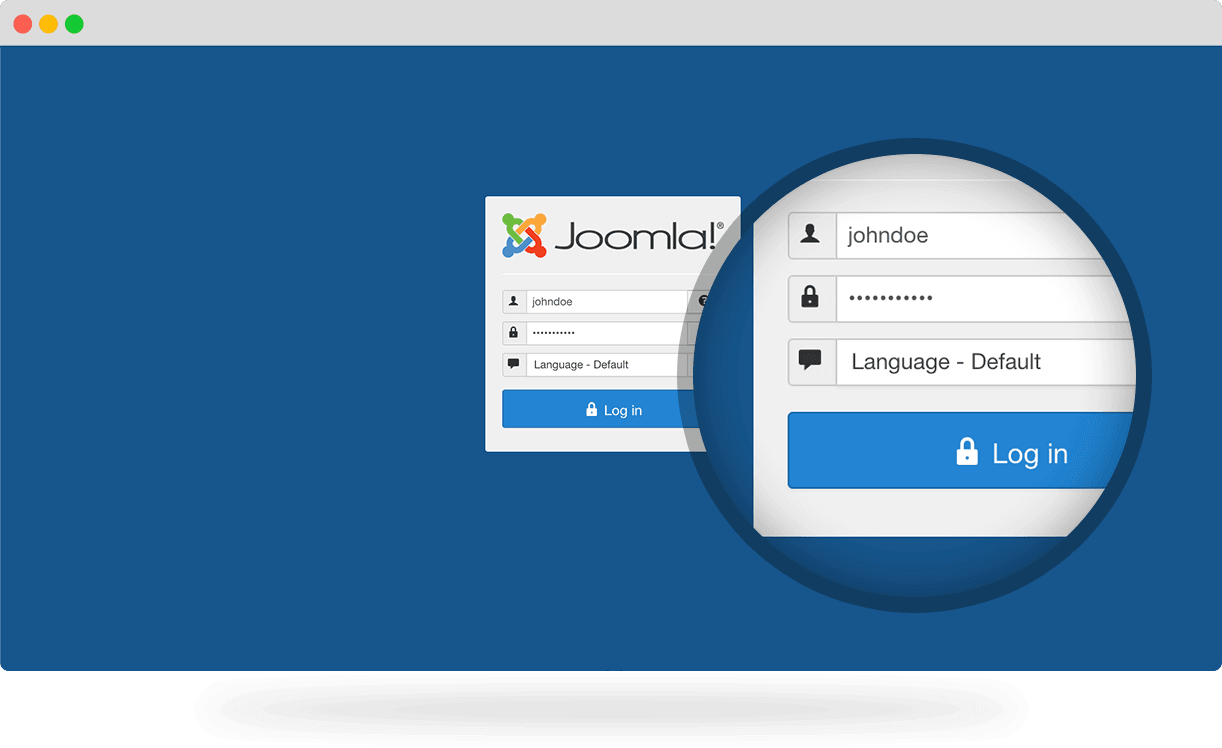 Test accounts in the Joomla admin area
You can use Shack User Switching to test accounts that have administrator access. Enter the username of the account that you want to test, and then enter your own account password.
---
Detailed access control
Shack User Switching gives you the ability to decide who can test accounts. You can make this choice based on user groups, user IDs, or IP addresses. You can also control which user groups can not be tested.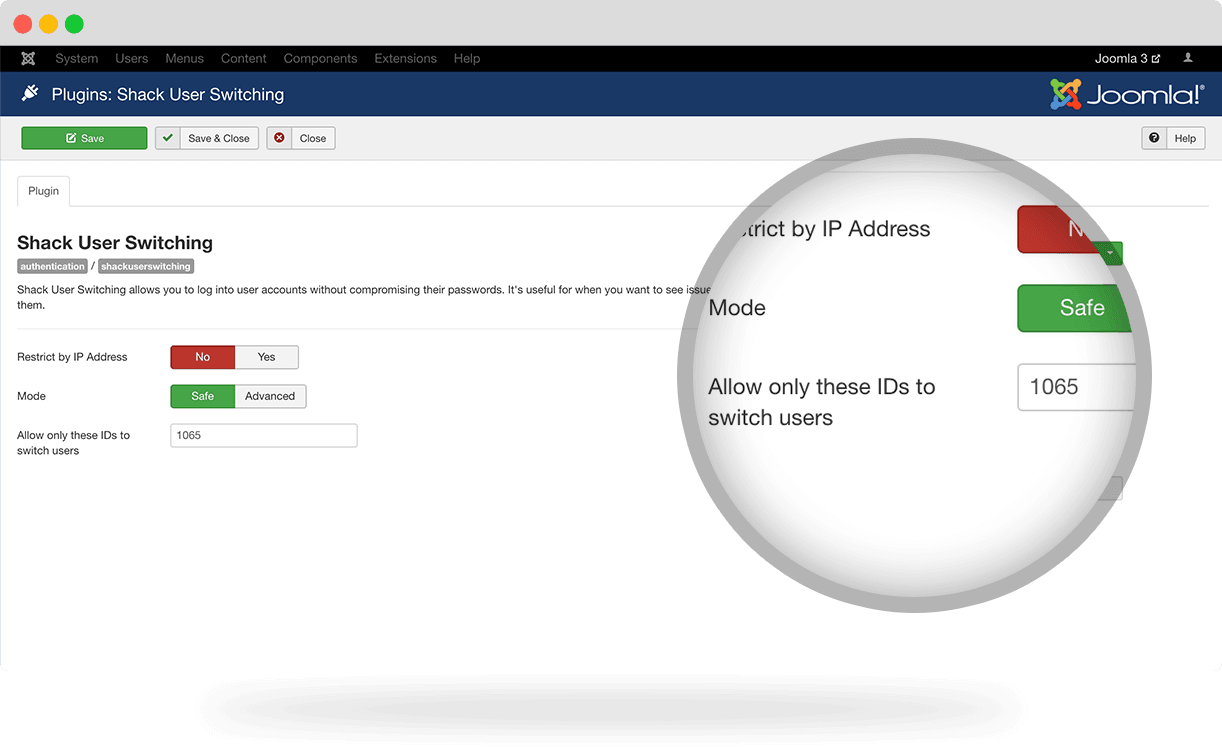 ---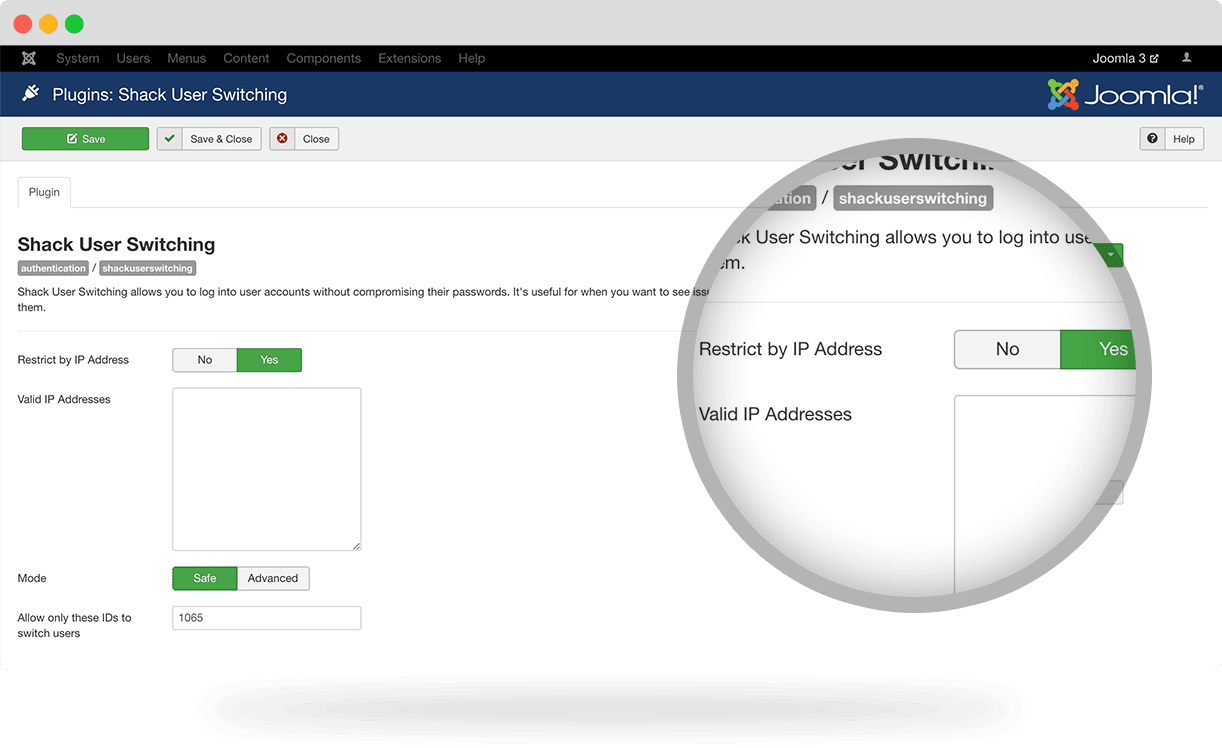 Shack User Switching is secure
Normally, to test a user account, you will need to access or change their password. With Shack User Switching, the users' passwords remain private and secure. Also, Shack User Switching uses all the core safety features within the Joomla core login forms, which adds protection against hackers.