The Joomlashack Blog
Written by Steve Burge

Steve Burge

Published: 24 June 2010

24 June 2010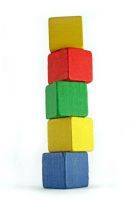 Joomla templates are not rocket science. You can learn how to build and modify them. We can show you how. Interested? Read on ...
In order to get started, you'll need to understand the 5 essential building blocks of every Joomla template. In the 5 tutorials below we guide you through them all:
These tutorials are part of our full Joomla Template Class available to all members. Click here to find out more.
We need to make sure that our template is secure and not easily hacked.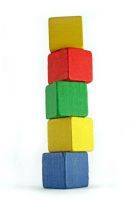 There are two essentials steps we need to make that happen:
Add this line to the very, very top of index.php. This means that only Joomla can run commands on the file – no outside scripts:

Add a blank file called index.html to each folder. That means the main /test/ folder, plus /css/ and /images/. Why? To hide your folder contents. Without an index.html, anyone could see and browse all your files.
These tutorials you've just seen are part of our full Joomla Template Class available to all members. Click here to take your Joomla template skills to the next level.
Written by Shawn Fields

Shawn Fields

Published: 22 June 2010

22 June 2010
We've got a great deal for you this week at JoomlaShack University:
Buy a 1 month subscription for only $42, or, get it for $35 when you also buy a Joomlashack professional template at the same time.

Joomlashack University is your #1 online source for Joomla training and it's simply the fastest, easiest way to learn how to build successful Joomla websites. Period. All the tips, tricks & techniques of Joomla website development--from beginner to advanced concepts--are taught at Joomlashack University by top Joomla experts.

And now, for a limited time, you can save almost 40% and get instant access to a growing library of Joomlashack University lessons, like "An in-depth tour of Joomla 1.6", "Customizing Joomla templates", "learning K2", "mastering Jomsocial" and much more. New lessons are added every few weeks!

Joining JoomlaShack University has never been easier. But please hurry! This special introductory offer of 1-month for $42 ($35 with the purchase of a pro template) won't last forever, so check out all the details and learn more here.
Written by Steve Burge

Steve Burge

Published: 15 June 2010

15 June 2010
Word produces horrible code that makes a mess of almost every web page. I'd definitely recommend that you avoid pasting Word documents directly into Joomla articles. Here's an explanation:
Creating a Web Page with Word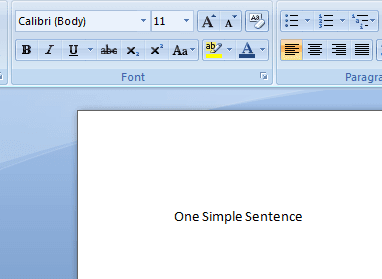 Using Word, write just one line. In this example I've written "One Simple Sentence".
Save as a Web Page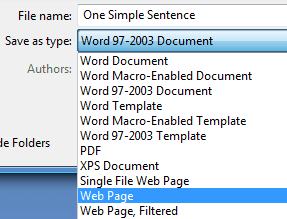 Go to File >> Save As and choose to save the file as a "Web Page".
Open the Web Page in Your Browser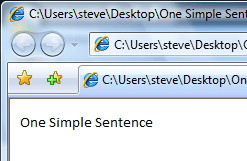 I've double-clicked on the file I saved and it's open in my web browser.
View the Source Code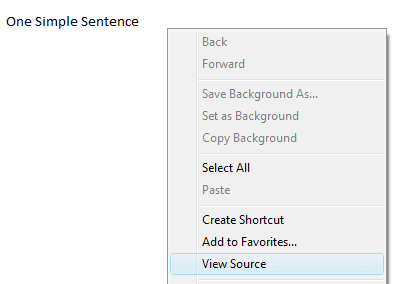 Right-click on the screen and click on "View Source"
Browse Through the Code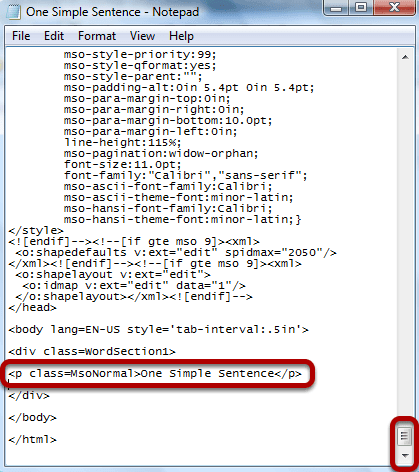 Scroll and scroll and scroll and scroll. Finally at the very bottom of the page you'll find the code that puts "One Simple Sentence" on the page. Everything else is junk. Our recommendation is to cut-and-paste your Word document into Notepad or Wordpad first and then into Joomla. There are lots of other alternatives, but please avoid pasting directly from Word into Joomla. You'll avoid having pages and pages of extra code to struggle with.
Written by Steve Burge

Steve Burge

Published: 13 June 2010

13 June 2010
sh404SEF sometimes creates pages where you don't see the modules that you expect to. The problem is often caused by another feature. Joomla produces lots of URL possibilities for each page and sh404SEF solves that by redirecting all the possibilities to just one URL. This is good for your site's SEO. However, sh404SEF can sometimes choose the wrong URL possibility. This is how to fix that problem when it happens:
Go to sh404SEF Configuration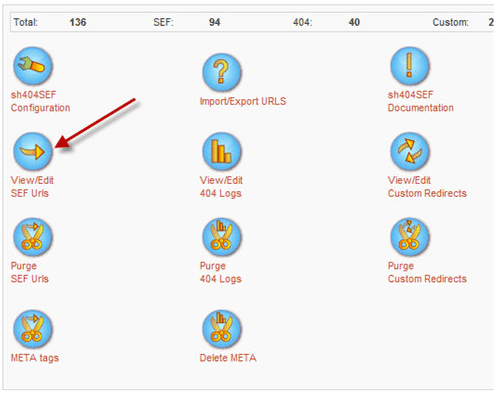 Go to Administrator >> sh404SEF >> View/Edit SEF URLs
Search for the Problem URL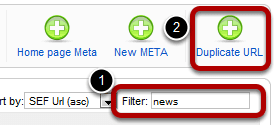 Search for the URL that is causing you problems. When you've found it, click on the box next to the URL and then click "Duplicate URL" in the top-right corner.
Examine the URLs

You will hopefully see more than one possibility for each URL. The key part of each URL is "Itemid=XXX". This controls which modules and templates appear on a page. The URL with Rank of 0 is the current URL. In order to get different modules and templates to appear on a page you need to choose a URL with a different Itemid. In this case we'll try the second URL which has Itemid=207
Choose a New URL Possibility

Check the box next to the new URL possibility you want to try and click "Main URL" in the top-right corner. Check the front of your site to see if this has solved the problem. If not, repeeat the process and test another URL possibility.
Written by Steve Burge

Steve Burge

Published: 10 June 2010

10 June 2010
I've heard a lot of talk lately about whether or not Joomla can handle large-scale websites, or if it's best used for small mom-and-pop sites. I can say emphatically that the answer to that question is that Joomla is not only useful for small mom-and-pop sites, but it can also be used to build it medium and large-scale sites. There are a few popular examples of large-scale websites built with Joomla, and two developers have been involved in a number of these sites: Mitch Pirtle from Space Monkey Labs and Fotis Evangelou from Komrade and JoomlaWorks. In this 2-part series, I am interviewing both Mitch and Fotis to get their insights on what it takes to deploy large-scale websites with Joomla. Part 1 is my interview with Mitch.
Read more: Deploying Large-Scale Websites with Joomla - Part 1: An Interview with Mitch Pirtle
Written by Steve Burge

Steve Burge

Published: 10 June 2010

10 June 2010
This tutorial consists of three videos. They will show you how to take an existing PSD file created in Photoshop and convert it into a Joomla template. They are a sample of the Joomla Template Design class that is available to subscribers.
Slicing / Exporting the Background
Slicing / Exporting Elements
Final Site and CSS
Part 1: Slicing / Exporting the Background
Part 2: Slicing / Exporting Elements
Part 3: Final Site and CSS
Written by Barrie North

Barrie North

Published: 03 June 2010

03 June 2010
Join us at the 2nd annual Joomla Day in Vermont - June 5, 2010, 9 AM - 5 PM at Marlboro College, Marlboro, Vermont, USA.
Joomla Day's are a great way of meeting peers and learning about this award winning CMS. This will be the second year of Joomla Day New England, last year's event was highly successful with the limited places filled up in just a couple of weeks!
Just 20 minutes west of Brattleboro, there are still a few places left for this year's conference - but register now - https://newengland.joomladayusa.org/!
Written by Barrie North

Barrie North

Published: 01 June 2010

01 June 2010
Thousands of people have downloaded our Scribe for Joomla SEO extension that allows you to use the Scribe SEO service in your Joomla websites.
Scribe is one of the best and easiest ways available right now to get your Joomla website ranked higher in the search engines, and it just got better.
First is that we have added some new features to the plugin, the coolest being the new Alternate Keyword Suggestion tool.
Written by Steve Burge

Steve Burge

Published: 26 May 2010

26 May 2010
This tutorial will show you how to change or verify the database login to your Joomla site. People will sometimes need to do this if:
Their site can't access the database
They've been hacked and need to make the site more secure
Login to Your Hosting Account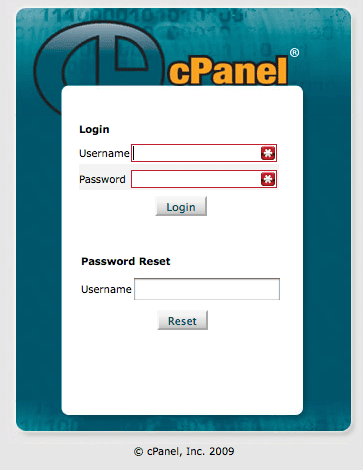 Access Your Database Area

Create a New Database User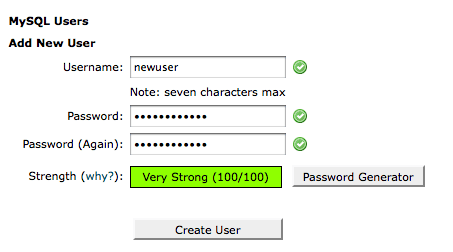 Be sure to take a careful note of your password.
Add The New User To Your Database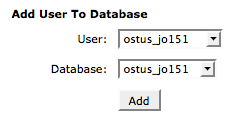 Make sure to choose the correct user and the correct database, then click "Add".
Give the New User All Privileges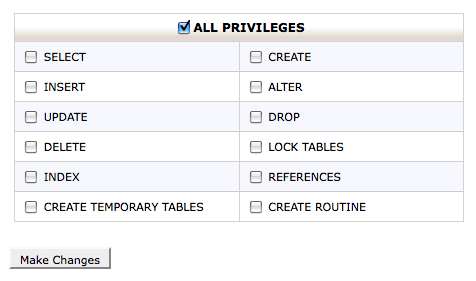 Login To Your File Manager

Open Configuration.php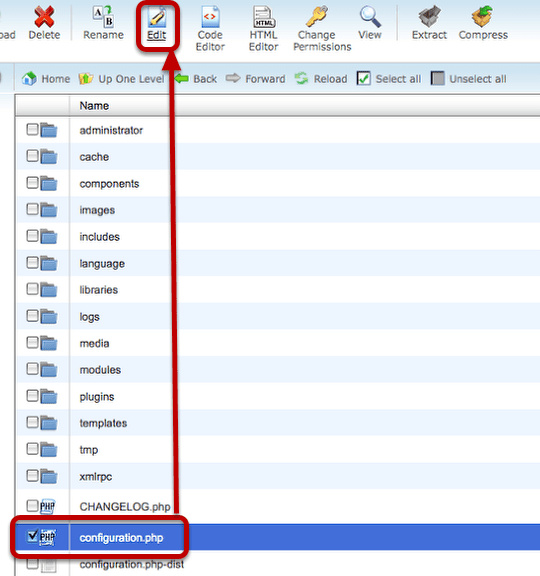 This is the file that connects your Joomla files to your database. It needs to have the correct username and password.
Update the User and Password Details

Scroll down until you see the $user and $password fields. Insert the information you created earlier. Then click "Save" and check the front of your site to ensure everything is working correctly.
Written by Steve Burge

Steve Burge

Published: 26 May 2010

26 May 2010
This is Part 1 of a series of tutorials on Joomla's offline page:
Joomla has a very nice feature that allows you to test your site in complete privacy. You might just need your site offline for a few minutes, you might want to show it privately to a client, or you might want to keep the site offline for weeks while you build it. Either way, this is a good solution.
Login To Your Joomla Site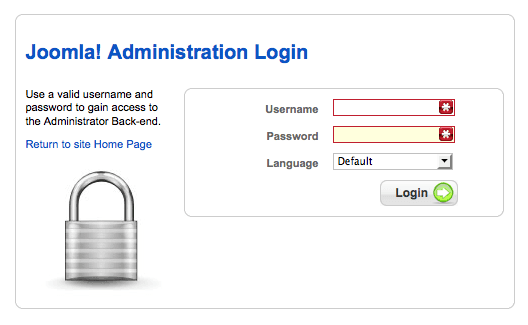 Go to Global Configuration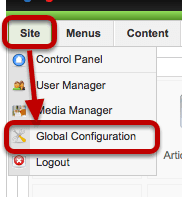 Click on Site then Global Configuration
Site Offline

Set "Site Offline" to "Yes" and then click Save
Visit Your Site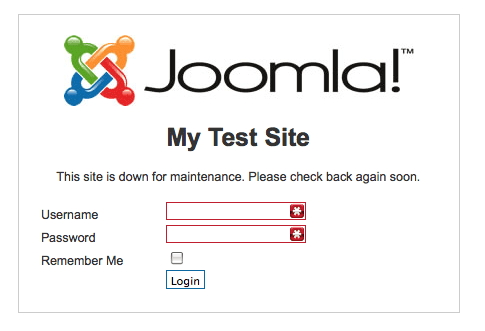 Now when you visit the front of your site you'll see a screen like this. Anyone who has a Super Administrator, Administrator or Manager account can login and view the site as normal. Everyone else will only be able to see the splash. You can keep search engines, rivals and all other unwanted guests out of your site until you're ready.
If you'd like to take this one step further and customize your offline page with a new logo and text, click here for the next tutorial.
Video Showing How to Take Your Site Offline