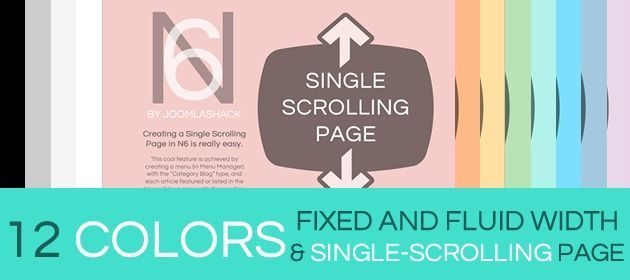 N6, is not the World's First Single Scrolling Page Joomla Template*
* We apologize for the original sensationalist headline as we we've been duly informed that we were not the first. This is the best, and most reliable, though, because it's the first built on the Wright Framework.
Whew! The 6-in-6 Challenge is over, and we almost did not make it. The Single Scrolling Page quality of N6 was something very different and difficult to get right, and as you already know, we don't release something that we do not feel 100% proud of. It was also difficult to create a demo that could show you just what N6 can do for you. That is the reason for the 2 week delay, but the result is worth it.
Write comment (0 Comments)