The Joomlashack Blog
Written by Steve Burge

Steve Burge

Published: 16 October 2014

16 October 2014

Welcome back!
Alledia.com is one of the oldest sites in the Joomla community. Alledia launched in 2006 and hosted many things over the years, including:
2006 to 2012: a popular blog
2006 to 2008: webdesign services
2007 to 2011: SEO training and services
2008 to 2010: Joomla training classes
Today we're relaunching Alledia.com with a new purpose. You might call this Alledia, version 5.
Published: 16 October 2014

16 October 2014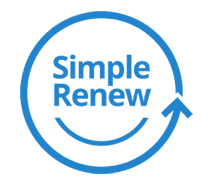 Simple Renew is the best way to create a membership site with Joomla 2.5 or 3.
We're pleased to announce the second beta release of Simple Renew.
This new version adds a new option called "Multiple Subscriptions". Setting this option to "Yes" will allow your subscribers to sign up for more than one plan. This is ideal for software developers, SaaS services, or anyone selling more than one product.
Written by Oscar Rodas

Oscar Rodas

Published: 13 October 2014

13 October 2014
Alasse - A Versatile Corporate Template
Easy does it... Alasse's clean and open design makes it ideal for a HUGE variety of uses. Less is more in good web design and Alasse gives you just what you need - - no more, no less. Open wide spaces for images, clean blogs, and USP's will enable you to build a modern corporate site quickly and easily.
9 Color Options & 16 module positions
Alasse comes with 9 color themes in calid and vivid tones. The versatility Alasse will give to any web developer will let them choose between 16 different module positions that easy lets your website with a trendy new look.
Easy Setup: a Quicklauncher with ALL the Demo Content
With Joomlashack's Quicklauncher, you can download and install Alasse as a Joomla installation with the template and content pre-configured as it looks and works on our demo*.
* Note: The quicklauncher was not designed to aid with updating existing sites. It is only suitable for new installations.
Published: 13 October 2014

13 October 2014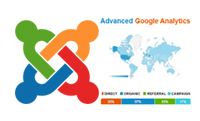 Over the last week, several people have asked us about tracking Google Analytics "events" on their Joomla site.
"Events" describe anything from clicking on an external link to leave your site or downloading a file from your site.
Advanced Google Analytics is a plugin that can track all the events you need. Here's how to set it up and use it:
Read more: Track Google Analytics Clicks and Downloads in Joomla
Published: 13 October 2014

13 October 2014
Whenever you watch videos at Joomlashack, you watch videos streamed from Wistia.com.
To make publishing our videos easier, we built a Joomla extension called OSWistia.
Here's how to use OSWistia ...
Published: 03 October 2014

03 October 2014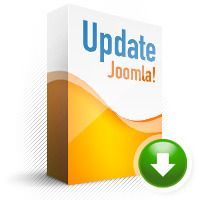 Earlier this week, Joomla released security updates for both version 2.5 and 3. The new versions were 2.5.26 and 3.3.5.
Shortly after the release, a bug was found with the file installer that's used for core updates and extension installs.
This bug was found very quickly, so it will only impact people who upgraded within 24 hours to 2.5.26 and 3.3.5.
If you did update, you will need to run a second, short update to fix the problem. So, only for users on exactly 2.5.26 or 3.3.5, here's what you need to do ...
Written by Valentín García

Valentín García

Published: 28 September 2014

28 September 2014

SP Page Builder is a new Joomla! extension from Joomshaper which allows you to build Joomla pages via a drag-and-drop interface.
SP Page Builder is similar to Drupal's Panel in that it allows you to easily create pages and choose from many different layouts. Once the layout has been selected, you can add modules, accordions, icons, images, tabs and much else.
In this tutorial, we'll introduce you to SP Page Builder and show you how easy it is to build pages.
Written by Valentín García

Valentín García

Published: 15 September 2014

15 September 2014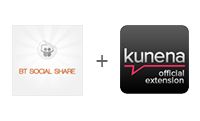 If you run a forum, you probably hope that your community creates interesting posts that are worth sharing.
Kunena is the best Joomla forum, but by default it doesn't have any sharing options.
In this tutorial, we'll show you how to integrate the BT Social Sharing plugin with Kunena so that your visitors can share posts on social media.
Published: 06 September 2014

06 September 2014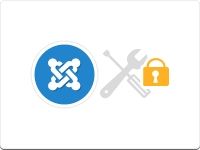 Any software with more than one user requires permisssions.
However, managing those permissions is never easy and the more users you have, the more difficult it gets.
If you've been confused about Joomla's groups and access levels, you need to watch this video.
Read more: 30 Minutes to Truly Understand Joomla Permissions
Published: 02 September 2014

02 September 2014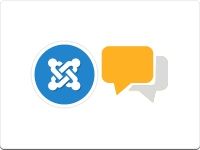 Last week we edited and posted all of the videos from Joomla 3 Day.
One of my favorite sessions was from Ron van Schaik, who talked about how to build multi-lingual sites with Joomla 3.
Ron takes you through the process you'll need to follow, explaining each step carefully and pointing out common mistakes.