Thank you all for your support of Joomlashack.
Joomlashack started in 2005, but our team took over the site in 2016.
At the end of every year we write a review of what happened at Joomlashack. If you want to look back, here is our 2016 review, 2017 review, 2018 review, 2019 review, 2020 review and 2021 review.
We always aim to avoid writing "everything was awesome" posts. We try and give you honesty and insight into Joomlashack's year. There are always plenty of ups and downs. You'll find plenty of stories of both success and failure in these posts.
---
Joomlashack's numbers in 2022
The headline number is that Joomlashack's income dropped compared to last year. This is the somewhat inevitable continuation of trends over the last few years. Joomlashack has been growing since we took over, but the growth was slowing each year until it finally ended in 2022.
2017: we grew 88%
2018: we grew 37%
2019: we grew 11.5%
2020: we grew 9.3%
2021: we grew 3.3%
2022: we dropped 4.7%
This chart below shows our annual revenue since we took over Joomlashack: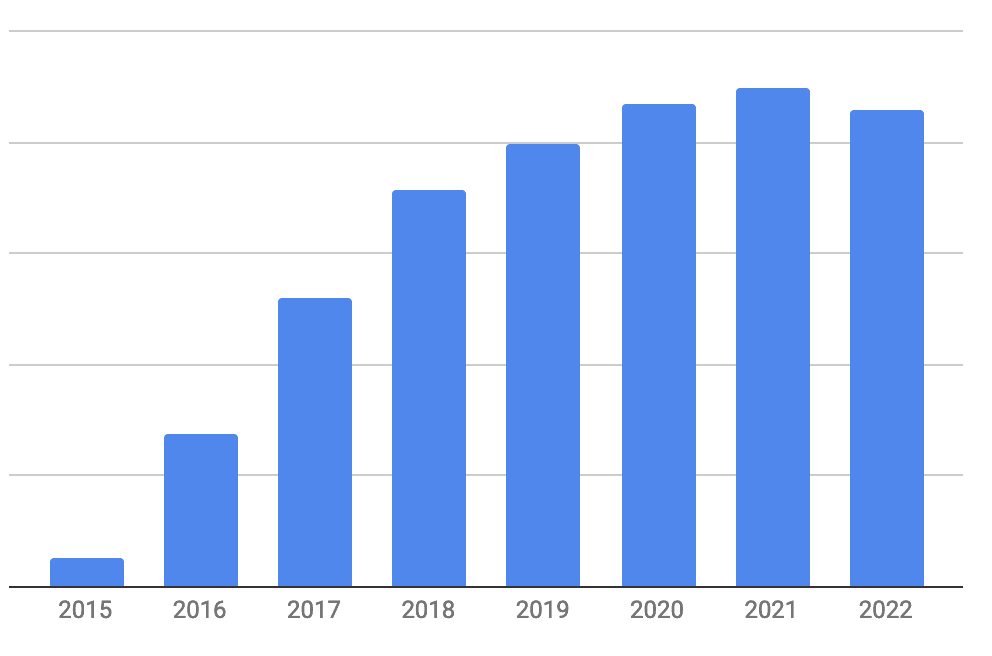 As you can see from the chart above, Joomlashack is not going anywhere, but the best years are probably behind us. I don't think this will come as a surprise to anyone involved in a Joomla business. Times just aren't as good as they used to be. The userbase for Joomla is smaller and so we've seen drops in referrals from the Extensions Directory and from search engines. This image below shows the monthly traffic to Joomlashack.com.

What do these trends mean for Joomlashack users?
The good news is that we still have over 3,000 active customers at Joomlashack. And we have a team that's keen to continue supporting you. Realistically, we don't expect an influx of new customers, but we're not planning to go anywhere. Even with a slight dip in 2022, Joomlashack is still a viable business and we're lucky to have a strong community.
---
Joomlashack and the Joomla community
At the beginning of 2021, we started posting a monthly round-up of Joomla community news. The aim was to include all the coolest news, tutorials, videos, and official updates. People continue to love these updates and the positive feedback led us to keep publishing these again this year: January, February, March, April, May, June, July, August, September, October, and November (I'll post December later this week).
We've posted all of these updates, plus a lot more in the Joomlashack Facebook group, so join if you want daily Joomla updates. We put effort into growing that Facebook group and making sure that it's a friendly and positive place to talk about Joomla.
---
Joomlashack and Joomla 4
Joomla 4 arrived in 2021 and it was awesome news for the Joomla community.
However, for developers, it hasn't been an easy transition. We found that it was possible to move a simple extension from Joomla 3 to Joomla 4 in a couple of hours. Our first upgrades were easy and we migrated several basic extensions in one day.
With bigger extensions, the upgrade time increased exponentially. Our medium-sized extensions took three or four months each to migrate to Joomla 4. The largest and most complex extensions have taken us up to a year.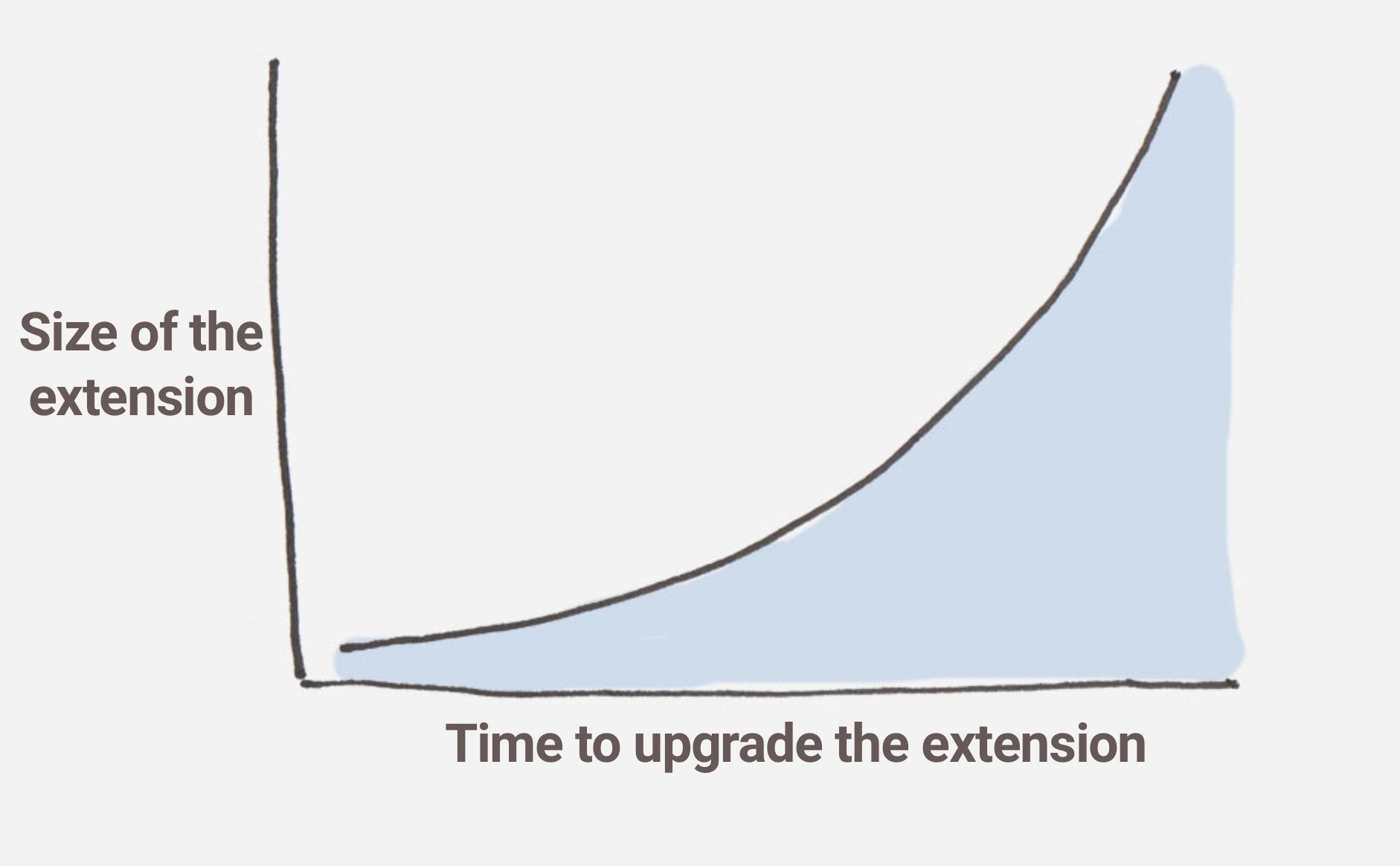 We started upgrading our extensions a few weeks before Joomla 4 was released. Looking back, perhaps we could have anticipated these problems and started our migration process earlier. But that would likely have caused other problems as we tried to track the pre-release changes. I'm not sure there was ever going to be an alternative to the 18 to 20 months of work it will have taken us to finish the extension updates.
The good news is that we did complete eight extension updates, and we also integrated them with the new Joomla 4 search:
---
Some thoughts on Joomla's direction in 2023
This is just my personal opinion, but I think the Joomla project needs to be careful with our path this year. Joomla 4 has been a real challenge for both users and developers. There are a lot of sites, extensions, and templates that stil need to be upgraded. Here are two practical and slightly selfish suggestions for 2023:
Extend security support for Joomla 3. There will be a lot of people still using Joomla 3 after the end-of-life deadline in August 2023. We should support them and keep them in the Joomla ecosystem.
Minimize any changes to the new codebase. Any extension that runs on Joomla 4 should run on Joomla 5.
---
Over to you
Thanks for using Joomlashack and Joomla over the years.
Let us know what you think in the comments below. In every Joomlashack annual review I say, "We couldn't do this without your support", but this year that phrase is particularly accurate!